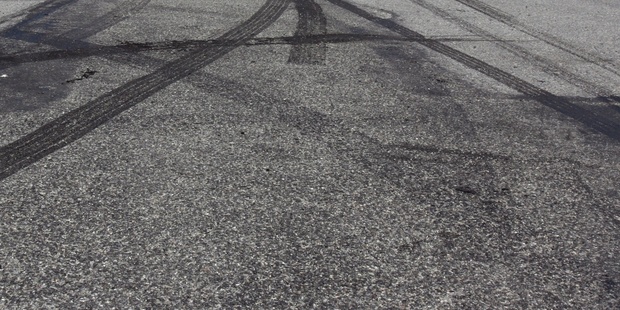 A driver who came close to being the first Northlander to have his car crushed under boy-racer legislation has instead been sentenced to 250 hours' community work.
Christopher Flood, 25, of Okaihau, was also disqualified from driving or owning a vehicle for eight months.
Flood appeared in the Kaikohe District Court on Tuesday charged with driving with sustained loss of traction, after a series of skids in his Nissan Skyline at the intersection of Kerikeri Inlet Rd and Blacks Rd on January 10. Flood had changed his earlier not-guilty plea to guilty.
Judge John MacDonald asked why a 25-year-old was doing burnouts on a busy street in the middle of the day.
"You might as well have done it in front of the Kerikeri Police Station," he said.
Flood conceded it was "a spontaneous act of stupidity", and said he was over-excited because he had just fixed up a car.
"It's a bit of a wake-up call," he added.
It was Flood's third such conviction, which would normally mean his car could be confiscated and crushed under boy-racer legislation. However, an offender's car can be crushed only after three convictions within four years. Flood's convictions were spread over seven years.