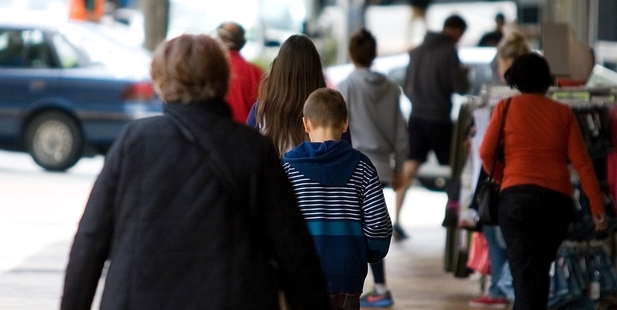 Northland's employment rate is on the rise and unemployment is down as national employment hits its highest rate since before the global financial crisis.
The just-released Statistics NZ household labour force survey shows Northland's employment rate rose 2.5 per cent to 57.9 per cent in the three months to March - up 3.6 per cent from a year ago.
The employment rate represents the percentage of the working-age population in work.
The number of people employed in Northland rose 3700 to 70,400 in the quarter, and was up 4600 from the same time the previous year.
Meanwhile, local unemployment dropped to 8 per cent, compared with 9 per cent in the previous quarter and 10 per cent at the same time last year.
About 6200 people were unemployed last quarter in Northland, compared with 6600 three months earlier and 7300 a year ago.
Beneficiary numbers have dropped across all three Northland districts as national welfare numbers hit their lowest point in five years.
Ministry of Social Development figures show 17,519 Northland residents received benefits in three months to March 31 - close to 350 fewer than during the same quarter last year.
Tim Garton, Partner in KCL Civil Construction in Kaitaia, said he'd seen a "big lift" in employment opportunities. "We were only employing about eight before Christmas ... and now we're running a team of 15."
KCL contracts out services ranging from rural work to drainage and excavations.
But forestry was the biggest area of growth at the moment, Mr Garton said.
"People are spending money.
"A few years ago it was very hard to convince someone to spend the money, now it's not quite as hard."
Nationally, the employment rate rose 0.4 per cent to 65.1 per cent in the three months to March, and 1.4 per cent compared with a year ago.
Employment is at its highest rate since December 2008, while national unemployment remains at 6 per cent.
In the year to March, the number of Kiwis employed nationwide jumped 84,000 to 2.32 million - the largest annual increase since December 2004.