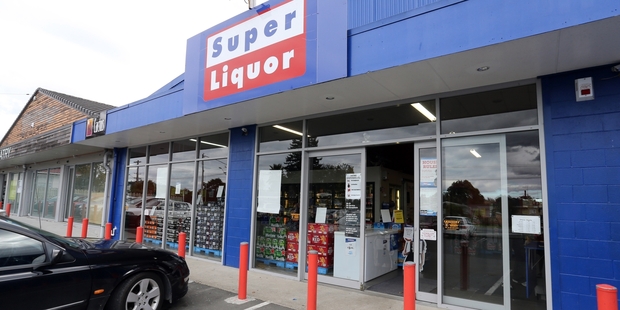 A Whangarei liquor store worker thought he was going to be shot when he was forced at gunpoint by a masked robber to open the shop's cash register.
The victim, who did not want to be named as he fears for his safety, was working at Super Liquor on Kiripaka Rd in Tikipunga when two men clad in black clothing - one of them wielding a firearm - rushed into the shop about 7.40pm on Monday.
It was the fifth robbery involving firearms in three months in Whangarei. The last three robberies have all been of liquor stores.
His fears of being shot have been echoed by police who are concerned it is only a matter of time before a mistake is made and someone dies.
Back at work yesterday the man recounted the terrifying moments he and his male co-worker were threatened.
He said robbers dressed all in black ran inside the shop.
One of them pointed a gun at him and marched him round behind the counter demanding he open the cash register.
The other robber scooped the money out of the till into a bag and they both ran off.
The shop worker said he was no stranger to armed robberies having gone through the same experience in 1989 while working in a South Auckland liquor store when two men armed with a shotgun and a baseball bat robbed the store.
However, in the latest incident, given the aggressive manner of the thieves, he feared for his life.
"This time I thought there was a good chance of being shot. I was completely powerless to do anything," he said.
"It was a relief when they decided to go.
"I just hope they don't decide to come back. I hope the police get them because if they don't someone will be next."
As soon as the men left the workers bolted the doors, rang 111 and waited for police.
Whangarei police Detective Sergeant Shane Pilmer said police were dismayed at the number of robberies involving firearms.
"It's a real concern [that] these guys are going in with firearms. It's only a matter of time before someone makes a mistake and someone gets shot," Mr Pilmer said.
The robbers on Monday fled down an alleyway next to the shops towards Denby Cr.
A police dog and handler were called and tracked but there were a number of people in the area and the track was unsuccessful.
The alleyway led to a grassed area and police were not discounting the robbers could have fled in waiting vehicle.
Mr Pilmer said police had been interviewing people in the area on the night and yesterday, but appealed to anyone who may not have been contacted by officers to come forward.
Police were particularly interested in any suspicious vehicles in the area. Anyone with information should contact Whangarei police on 09 4304500.