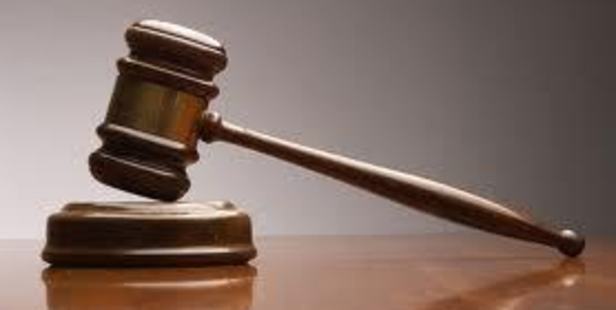 A Whangarei Maori activist who claimed immunity from prosecution because he wasn't bound by Acts of Parliament has been sent to prison on drugs' charges.
Edward Rollo, 51, had been found guilty during a judge-alone trial on two charges of being in possession of cannabis for sale. He appeared for sentencing in the Whangarei District Court on Thursday.
Rollo claimed that the charges he faced were constitutional and tribal matters under tino rangatiratanga (Maori sovereignty) and challenged the jurisdiction of the court to hear his case.
He argued that since the house he lived in at William Jones' Dr was an embassy with diplomatic offices, he could not be tried in a court of law.
Charges against him were laid after more than 200 grams of cannabis and $1510 in cash were recovered from his home during two police searches in July and August last year.
On July 31, 2013, police executed a warrant to search for stolen property at his house and a month later, officers went back to talk to another person about a traffic matter when they again discovered cannabis.
Judge John McDonald said Rollo's case showed a risk in defending himself at trial and the sort of arguments he advanced were not unknown to courts.
He said Rollo still persisted with his argument around Maori sovereignty despite knowing that it wouldn't find favour with any judge.
Crown prosecutor Catherine Anderson said an aggravating factor was that Rollo reoffended in August last year while subjected to bail conditions for his July offending.
His offending was premeditated, she said, as pre-rolled tinnies and cannabis were found by police.
Ms Anderson said home detention wasn't an appropriate sentence as Rollo reoffended after receiving a similar sentence for similar offending in 2011.
Lawyer Shaun Russell, acting as a court-appointed amicus curiae (friend of the court), said Child, Youth and Family and the Probation service had both approved the house Rollo lived in at William Jones' Dr as a suitable home detention address. Judge McDonald rejected the recommendation for home detention and sentenced Rollo to a prison term of two years and eight months.