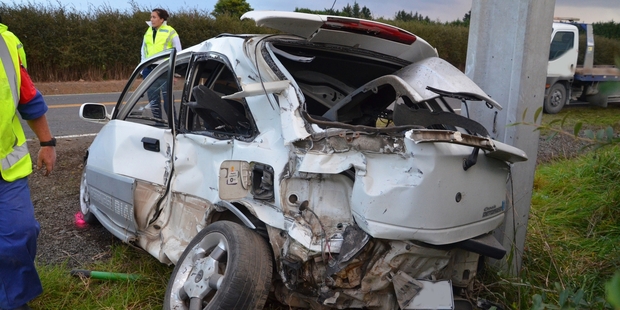 Two women are recovering in Whangarei Hospital after a serious crash in the Bay of Islands.
The accident occurred on Paihia Rd, Opua, about 3.15pm on Saturday.
Kerikeri police Senior Sergeant Peter Robinson said one vehicle was turning right into a driveway when it was "T-boned" by another as it came over the crest of a hill.
A 48-year-old female passenger in the turning car, as well as the 60-year-old female driver of the other vehicle, were flown to Whangarei Hospital by the Northland Electricity Rescue Helicopter.
Mr Robinson said both were in a stable condition. None of their injuries were life-threatening.
Police inquiries are continuing.
Meanwhile, a woman, believed to be from Whangarei, was yesterday reported to be in serious condition as the result of injuries suffered when the car she was driving was involved in a two-vehicle crash on SH12.
The incident happened on Friday evening about 3km west of Kaikohe.
According to witnesses the car began to sway before running on to the grass verge.
Two wheels left the ground before the car returned to the road, crossed the centre line and collided with an oncoming van.
The force of the impact spun both vehicles 180 degrees, with the car coming to rest against a power pole.