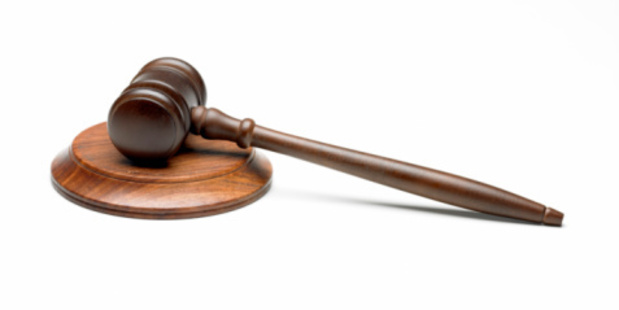 The jury will go out this morning to consider verdicts on a Northland CYF caregiver accused of physically and sexually abusing vulnerable children in his care.
Taite Hemi Kupa, 57, is on trial in the High Court at Whangarei facing nine counts of assaulting a child under 14, one of assaulting a female, three of raping a child under 16, nine of unlawful sexual connection with a child under 16, and one of attempted rape of a child under 16. Most of the charges relate to alleged offences in the Whangarei CYF family home he ran with his wife but one relates to an address in Kaitaia.
The Crown yesterday added new charges to the indictment after all the evidence was presented, adding four extra counts of assaulting a child under 14.
The Crown and defence closed their cases yesterday and after Justice Raynor Asher's summing up, which finished at 4pm, he directed the jury to go home and return this morning to start their deliberation.
In her closing address, Crown prosecutor Nicole Dore said the law allowed for parents of caregivers to use force on children, but only under certain conditions, including to stop the child harming themselves or others, to prevent possible criminal activity and to stop offensive behaviour.
However, Ms Dore said, that did not mean Kupa could hit the children for the purposes of correction, discipline or to humiliate them in front of the other children - all of which Kupa admitted in the dock he did with kicking and ear pinching.
"When Mr Kupa said he [did those things] to discipline them, to correct their behaviour and to humiliate them, the Crown says he doesn't have the protection of the law," she said.
Regarding the sexual allegations, Ms Dore said the two girls involved told similar stories and they had not seen each other since the alleged offending came to light so could not have colluded to get their stories straight.
Defence lawyer Kelly Ellis said her case was relatively simple.
"The physical assaults either did not happen, or Mr Kupa's actions were allowable under the law [Section 59 of the Crimes Act] and reasonable force. The defence says the sexual acts did not occur at all," Ms Ellis said.
Ms Ellis said the Crown case was a story that had grown since the first indictment was laid against Kupa on the first day of his trial, but it had unravelled during the evidence, as illustrated by several changes to the charges made during the trial.
She said it was clear that the two girls alleging sexual abuse had colluded and made things up.
This was highlighted, Ms Ellis said, by the fact that one of the girls alleged she was sodomised by Kupa, yet that charge was withdrawn. She said one of the girls said only she was raped by Kupa in a tent at the CYF home while the other said both of them were raped.
"It doesn't stack up. There was quite clearly a lot of talk going on between them about this," she said.
Justice Asher urged the jury to treat all evidence equally and to strive for a unanimous rather than a majority verdict. Sympathy towards the complainants or the fact that Kupa dealt with troubled children must be put to one side, he said.