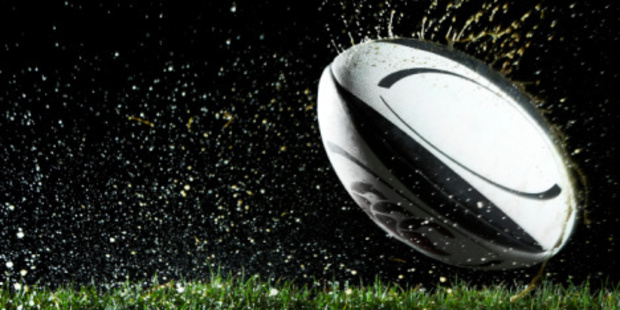 The brother of a Blues player and the return of a former Taniwha have helped revive the Western Sharks season, even though it may be fashionably late.
Barnstorming No8 Suia Moala, brother of Blues winger-cum-centre George, caused havoc for the Wellsford defence with the support of former Taniwha winger Sione Fonua.
However, it wasn't enough to see the Western Sharks go back-to-back.
Fresh off their upset last weekend over Old Boys Marist, the Sharks lost 27-20 on Saturday but showed they could produce some interesting results during the second round of the Bayleys Southern Districts Premier Competition.
While Sharks coach Brendon Nathan was disappointed to take the loss, he knew the competition was close enough that his side could be in the play-off mix.
"I'm disappointed, but that's the bounce of ball. We dominated the game but quite a few times we were our own worst enemy," Nathan said.
"It's a bloody good competition, it's tight - you don't want to take anything for granted. We want to target every game, we want to make play-offs but we may have left it a little late.
"In this second round we're targeting these games we can take. We're finally getting some unity, especially with our forward pack."
He said the return of Bronson Murray to the forward pack had helped with the recent change in fortunes, adding Murray had a doozy of a battle with Taniwha teammate Ross Wright. Nathan said Tevita Tuipulotu's 60m dash to score as a standout try for his side.
In other premier games, Hora Hora again proved too strong for Mid Northern in what was a replay of last year's final. Hora Hora won 34-17 as they asserted their dominance as the front runners in the competition.
Mid Western overcame Otamatea 29-22 while Waipu beat Kamo 45-25 and Old Boys Marist bounced back from their loss last week to beat Hikurangi 55-15 to keep the competition tight.
In the premier reserve grade, several close games showed it too was turning into a tight contest. Mid Northern proved superior to Hora Hora and 76-20, while Wellsford handed the Sharks their second loss in a row after having previously topped the table, winning 36-34.
Mid Western came out on top 34-32 in a close one with Otamatea as Old Boys Marist continued their string of wins with a 17-15 win over Hikurangi.
The round's final match saw Kamo defeat Waipu 41-17.
Results:
Bayleys Southern Districts Premier Grade
Hora Hora 34 Mid Northern 17
Wellsford 27 Western Sharks 20
Mid Western 29 Otamatea 22
Old Boys Marist 55 Hikurangi 15
Waipu 45 Kamo 25
Bayleys Southern Districts Premier Reserve Grade
Mid Northern 76 Hora Hora 20
Wellsford 36 Western Sharks 34
Mid Western 34 Otamatea 32
Old Boys Marist 17 Hikurangi 15
Kamo 41 Waipu 17