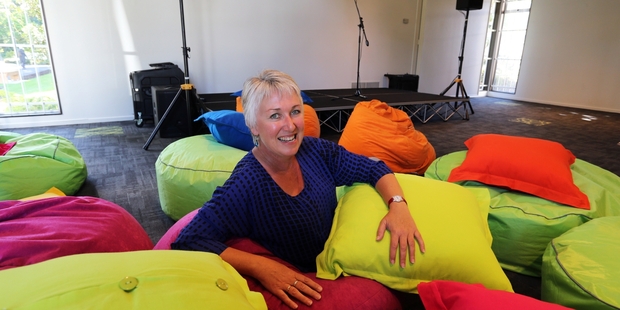 A new space for Whangarei youth is aiming to boost mental health services for young Northlanders and help make a dent in youth unemployment.
These are some of the long-term goals of the Whangarei Youth Space, an area for Whangarei people aged 12-24, says the space's executive officer Beth Cooper.
"We'd like to see a reduction in self harm and suicide by being at the prevention end. We'd also like to impact NEET (Not in Education, Employment, or Training) figures.
"Our vision is leading change and inspiring great futures for our young people, and enabling them to reach their full potential," she said.
The Space was officially opened with a powhiri yesterday in the renovated building of the former Whangarei Art Museum in Cafler Park.
"[The] space is a place youth can have ownership - where they can come hang out with friends, get engaged with activities and projects and access support to link up with training, education and jobs and health services as well - such as a nurse-led clinic."
She said the area will continue to evolve and develop in terms of what it offers young people. Already there is an area with a stage and sound system, complete with seats and bean bags, a movie room, a cafe area, and some study areas upstairs, as well as access to a nurse and other health professionals.
"This is a place where youth can really be themselves and do the things they want to do - [such as] open mic, music, performances, homework, study."
ASB Community Trust provided over $2 million in funding, through the Catalysts for Change programme, to get the Youth Space up and running.
Ngati Hine Health Trust, Rubicon drug and alcohol services, Te Ora Hou youth services and the Regent Training Centre are just some of the organisations who are looking at being involved in the Space, Ms Cooper said. "All along we've said this is a partnership [between community groups].
"We are very clear that it is no smoking, no alcohol and no drugs.
"Violence and bullying will also not be tolerated."
All members of the public are invited to two community open days at the Space today and tomorrow from noon to 4pm.
There will be food, activities and workshops, tours of the Space, performances and opportunities to meet the staff, Ms Cooper said.
For more: www.youthspace.co.nz