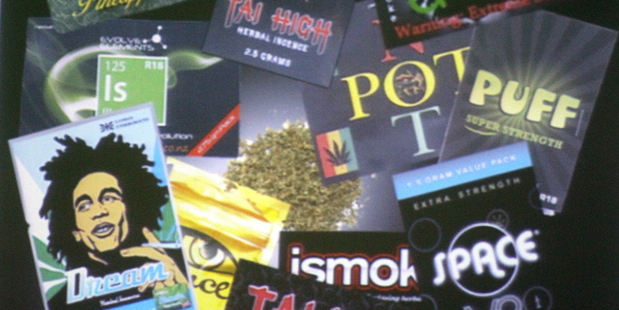 A Northland mother hopes a support group will help her find some solutions for her 17-year-old son who is hooked on synthetic highs.
Darcel Bolton, from the Ban Synthetic Cannabinoids Whangarei Facebook group, set up a Whangarei support group for legal high users, ex-users, family members and friends of users. It had its first meeting at the Otangarei Community Centre last night. Only a small number attended but the group will continue to meet fortnightly at the same venue at 5.30pm - "and see what happens from there", Ms Bolton said.
A representative from an organisation that works with youngsters offered to help build a programme for former drug users, she said.
The Dargaville mum, who wanted to keep her son's identity anonymous, said the group was an opportunity to talk with other parents dealing with the same traumatic problems.
She had joined protesters in Whangarei outside shops selling synthetic cannabis last Saturday.
"I really want this stuff banned rather than the temporary measure by the Government so far," she said.
She had watched her son become addicted to synthetic highs and seen his behaviour change over two years.
"I'm worried about him ... he's had a seizure and couldn't move after smoking this stuff. He's had a few psychotic episodes and really hallucinated.
"I've noticed how he has changed and he's become more vacant and wouldn't make eye contact.If he doesn't have a smoke he becomes violent and smashes holes in the wall," she said.
The support group was a way to hear from others and get more information about where to seek help, she said.
Last week, after months of saying psychoactive substances could not be banned, Associate Health Minister Peter Dunne did a U-turn and announced that psychoactive substances would be pulled from sale in two weeks, when an urgent new law can be passed.
More than 250 products were banned in August when the Psychoactive Substances Act, promoted by Mr Dunne, came into force. But 41 products then still had temporary approval for sale until a testing regime was introduced.
Psychoactive products due to be recalled from the market have already been pulled from at least one Whangarei shop.
One Whangarei central retailer said he had already taken Apocalypse, Outbreak, WTF, Blueberry Crush, White Rhino and Lemon Grass off the shelves.
The suppliers' licences have been revoked after the Psychoactive Substances Regulatory Authority found the products posed more than a low risk of harm.
Five products were also withdrawn earlier this year.
Where to find help
*District Health Board community Mental Health and Addictions service: (09) 4304101 extn 3502
*Salvation Army Bridge programme: (09) 4307500
*Narcotics Anonymous: 0800 NA TODAY (0800628632)
*AA: 08002296757
*The Alcohol Drug Helpline: 0800787797
*Healthline: 0800 611 116
*National Poisons Centre: 0800 POISON (0800 764 766).