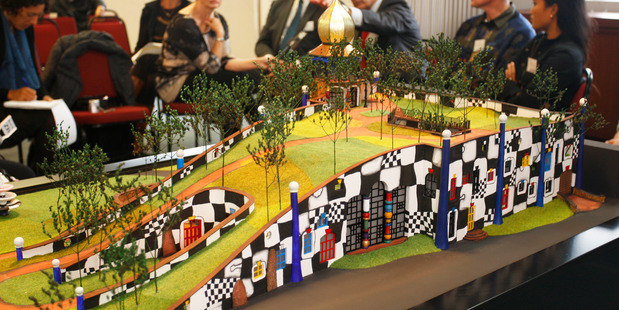 A telephone survey of 1000 Whangarei residents to gauge their support for the Hundertwasser Arts Centre is continuing, with the results expected to be known this month. Whangarei District Council has employed Versus Research to conduct the survey.
But the results will form only part of the council's decision on whether the project will go ahead. The council proposes spending up to $13 million on building the Hundertwasser Arts Centre, at the old Harbour Board Building at the Town Basin, and claims it will attract between 143,000 and 160,000 paying visits annually.
People with landlines in the district are being surveyed for their views on the project - at a cost of $17,065 - with the council ensuring a wide range of demographics are captured in the survey.
Once completed, the results will go to the full council for consideration.