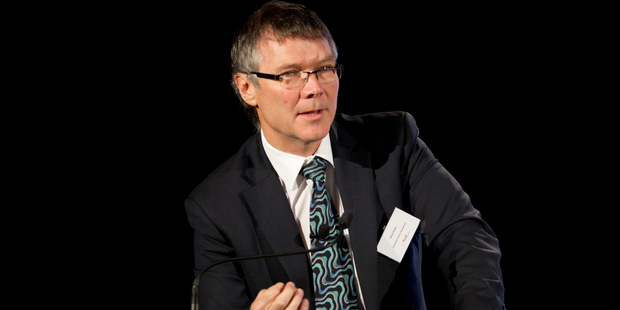 Northland homeowners are being warned to brace for further interest rate rises and prepare for bigger monthly mortgage repayments.
The Reserve Bank has raised the official cash rate (OCR) to 3 per cent in a move designed to cool the heated housing market and control inflation. It prompted economists to warn homeowners to prepare for further home loan interest rate increases, following a previous quarter-point jump in March.
The latest rise comes amid new Roost home-loan affordability figures showing Whangarei housing affordability worsened last month.
The report measured the percentage of after-tax pay needed to service an 80 per cent mortgage on a median-priced house. Affordability worsened from 40.8 per cent in February this year to 44 per cent in March, compared with 39.3 per cent a year ago.
Whangarei's average weekly after-tax pay for first-home buyers was $816.80 - up from $814.99 in March last year.
According to latest Real Estate Institute of New Zealand figures, the median house price in Northland dropped $35,500 to $309,000 in the month to March.
Nationally, housing affordability worsened at the fastest rate in more than 12 years. Kiwi homeowners now need nearly two-thirds of a median income to pay the mortgage on a $440,000 median-priced house - at 63.3 per cent, up from 58.8 per cent last month.
Loan Market mortgage broker in Whangarei John Peterson, said although some people had panicked at the March interest rate rise, customers still wanted home loans and banks were flexible for those with a deposit of 20 per cent or higher.
Homeowners with a $200,000 mortgage were looking at paying about $20 more per week, following the last two rises.
"What people will do is cut their spending somewhere else or they will try and sell something to repay the mortgage."
"If you've got something that's sitting around and you're not using it, just sell it - it sort of negates the interest rate rises."
Political reaction to Thursday's Reserve Bank announcement was swift, with both Labour and the Greens protesting the flow-on effect to homeowners and buyers.
Labour's finance spokesman David Parker said New Zealand's interest rates were now among the world's highest, and the OCR rise was "another blow for middle New Zealand".
"It will add an extra $70 a month to a $500,000 mortgage or $50 a month to a $300,000 one, on top of last month's increase.
"With the Reserve Bank tipping interest rates to go to 8 per cent, this is going to cause real pain for homeowners and will make the dream of home ownership unattainable for many more Kiwis."
Green Party co-leader Metiria Turei said the rise was a consequence of the Government's failure to get a grip on electricity prices and the property market.