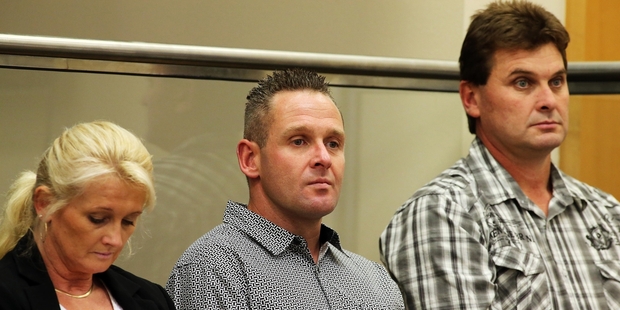 The fate of three family members from Northland accused of using rental accommodation from Whangarei to as far away as Coromandel to manufacture methamphetamine while evading police for months could be decided this week.
Jayne Crompton, 48, her brother Marc Ethelstone, 34, and her partner Dean Frederick Theobald, 42, are accused of being part of a crime syndicate that used motels, baches, public storage units and yards to make methamphetamine between September 2011 and March 2012.
The trio are on trial in the High Court at Whangarei on 60 charges relating to the possession and manufacture of methamphetamine.
After a five-week trial before Justice Mark Woolford, lengthy closing addresses from the Crown and defence lawyers to the jury started last Wednesday.
In her closing address, Crown prosecutor Bernadette O'Connor urged the jury not to accept at face value what Crompton said in her evidence from the witness box but to check what she told police after her arrest.
Using inferences and common sense and drawing logical conclusions, the jury should decide on who did what and who were involved in the manufacture of methamphetamine, she said.
A logical conclusion one would draw, when the same people went from address to address where items used to manufacture the drug were recovered, were that they were responsible.
Text messages and the way items were scattered all over the rental properties all pointed to their involvement, she said.
Crompton's lawyer Peter Kaye told the jury there was no denying the fact she was involved in drugs for a number of years after a horrific incident tore her apart.
But he questioned where were the quantities of methamphetamine the Crown alleged Crompton manufactured or sold or the huge amounts of money made from its sale.
Crompton didn't have a healthy bank balance, there was no proof from her Trade Me account of her manufacturing methamphetamine, she didn't own a house, had an average car and moved from house to house, he said.
Mr Kaye urged the jury not to allow fatigue and tiredness to count against his client, especially after a lengthy trial.
The case was not about liking or disliking her and the jury's task was one of the most important factors in her life, he said.