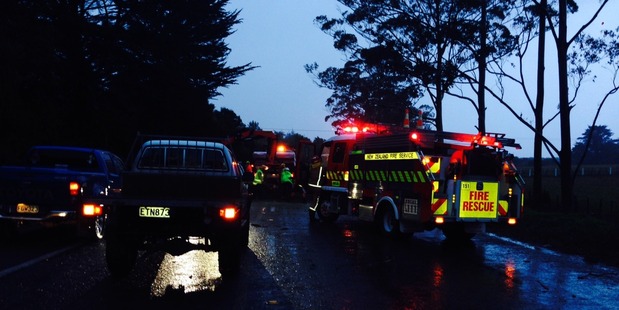 More than 3000 Far North households remain without power after a storm with winds of up to 120km/h battered the district this morning.
A spokesman for lines company Top Energy, Peter Heath, said the number of households without power peaked at about 6000 earlier today. By 4pm today the number was down to 3400 and was expected to be reduced to about 1000 by nightfall.
The customers likely to be left without power tonight were in the Kawakawa, Mangonui, Kerikeri Inlet, South Hokianga, Awarua and Paihia areas. Most would be reconnected by dark on Easter Friday.
Repair crews had been working since the early hours of Thursday morning. Most would be stood down this afternoon until the early hours of Friday morning for fatigue and safety reasons. Emergency fault crews would be available overnight.
Top Energy was aware of all the main lines that still need to be repaired and would send crews to the damage sites as soon as possible tomorrow morning.
It was possible that lines to some individual homes had been damaged. Any householders still without power after noon on Friday should contact the Top Energy call centre on 0800 867 363.
Mr Heath said damage to the region's network was extensive, encompassing Kaikohe, Kawakawa, Awanui, Okahu Rd, Omanaia, Taipa, Waipapa and Whangaroa.
Line and vegetation clearance crews repaired to damage to main feeder lines first, followed by smaller lines and individual 'no power' faults.
He urged members of the public to keep clear of any downed power lines and to keep other people and animals away.