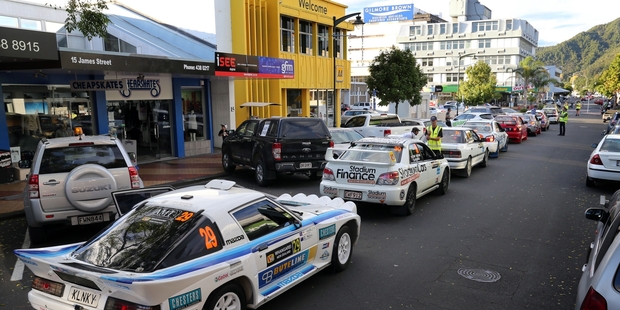 Organisers of the 2014 Vinz International Rally of Whangarei last weekend have given the event a big thumbs up.
A decent crowd, superb weather and a line-up of top drivers all added to the success of the rally.
Watched by a global television audience of up to 463 million households, there were claims that the rally was worth $5.6 million in economic benefits to Whangarei.
Rally spokesman Lance Hastie said while the weather was great, a little rain to subdue the dust would have been ideal for the drivers and spectators alike.
He said it was impossible to say what the turnout was because different numbers of spectators stood and watched at various locations rather than going through turnstiles.
There were no injuries or disruptions throughout the rally, he said.
India's Gaurav Gill and Australian based co-driver Glenn Macneall clean swept the six special stages, concluding the 2014 Vinz International Rally of Whangarei - snatching victory from Saturday's overnight leader and teammate Jan Kopecky.
The opening round of the 2014 FIA Asia Pacific Rally Championship saw competitors head south for the six remaining special stages - to roads more familiar to Gill, driver of the MRF Tyres Skoda Fabia S2000 car.
The rally started with a ceremonial start in Cameron St Mall on Friday and featured a night-time rally on Pohe Island on Saturday.