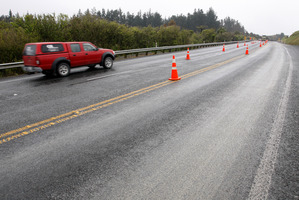 Roadworks closing the highway overnight through the Bryderwyns have now finished.
Maintenance works on State Highway 1 through the Brynderwyns were finished at 5am today (Friday) and the road is now fully open, said NZ Transport Agency's Auckland/Whangarei journey manager, Jacqui Hori-Hoult.
The highway had been closed overnight from the end of March. Further information is available by contacting the Transport Agency's Northland help desk on 0800 111655 or 0800 4 Highways.