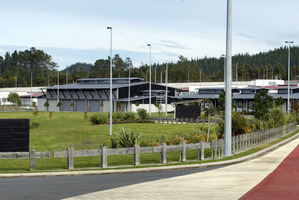 A coroner has ruled the death of a prison inmate was due to natural causes.
Finao Joe Ah Chong collapsed and died in December 2012, at the Northern Region Corrections Facility near Kaikohe.
A brief inquest in Auckland today heard the 42-year-old was serving a two-year, nine-month sentence.
He suffered from medical problems, including high blood pressure, and was taking medication.
On the morning of December 14, after doing physical exercise with two other inmates, Ah Chong collapsed as he was walking around.
"I'm satisfied that Mr Ah Chong died of natural causes and I'm also satisfied that every effort was made to try to revive Mr Ah Chong, unfortunately without success," Coroner Morag McDowell said.
She said he had fatal cardiac arrhythmia, when the heart is out of rhythm, caused by heart disease and a blocked blood vessel.
The coroner said she would issue full written findings.