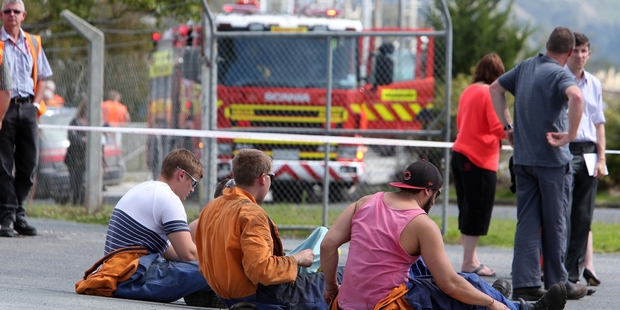 Workers from Whangarei's Culham Engineering got to relax in the sun for an hour yesterday after being evacuated following a fire caused by a small gas leak.
A blaze caused by a leak in a pipe to gas-cutting equipment saw dozens of staff from the engineering firm evacuated while firefighters dealt with the small fire.
Whangarei Fire Service Senior Station Officer Brad Cunningham said firefighters were called to Culham Engineering, in Hewlett St, about 11.30am yesterday after the blaze started.
"Culham followed all the correct procedures, shut the gas off and evacuated the building, cut the power and called us, it was a great response" Mr Cunningham said.
"Just as we were about to douse the fire, it burnt itself out." Photo/Michael Cunningham