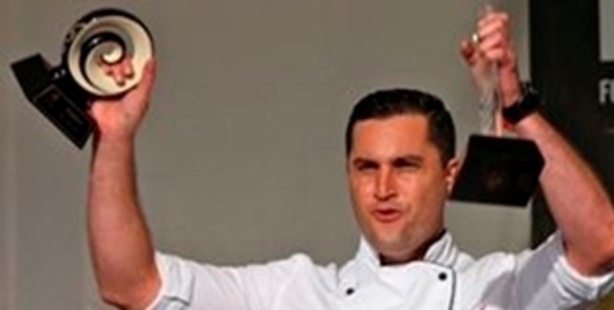 He's the master of flavour, the fryer with finesse and the city's top chef for fritter cuisine.
A kingfish and chives fritter with roasted fennel yoghurt gave Shannon Hauraki the top title in Whangarei's annual Fritter Festival cooking contest for the second year running.
At this year's festival late last month he again got the judges drooling for him with a pina colada fritter - pastry cream infused with pineapple, coconut and rum which is piped into discs and frozen before being battered and deep fried.
Mr Hauraki, who is executive chef for Absolute Caterers at the Northland Events Centre, said the pastry cream was basically a custard and the pina colada was "like a traditional New Zealand pineapple fritter but a little different".
However, he is keeping its recipe under wraps, preferring to tell Northern Advocate readers how to make the red onion and prawn bhaji, which took second place to his creation in last month's cooking contest.
Mr Hauraki, 32, said he had his own cooking apron from age 4, when he started learning kitchen skills with his mother, who was "always baking on the weekends".
As he grew older, he was put to work cooking dinner to compensate for his dislike for doing dishes.
Young Shannon attended Kamo Christian College and Whangarei Boys' High School and trained as a chef at NorthTec before going overseas to work in London for four years and Sydney for three.
He and his partner, Letia Hill, and their two children returned to Whangarei about three years ago and his current job involves organising five chefs on a daily basis and up to 15 staff on Toll Stadium game days or when catering for weddings or functions around Northland.
Mr Hauraki said the Fritter Festival was "awesome", providing enjoyment for families with children.
He predicted next year's festival would be "bigger and better" and attract more people than its two predecessors.