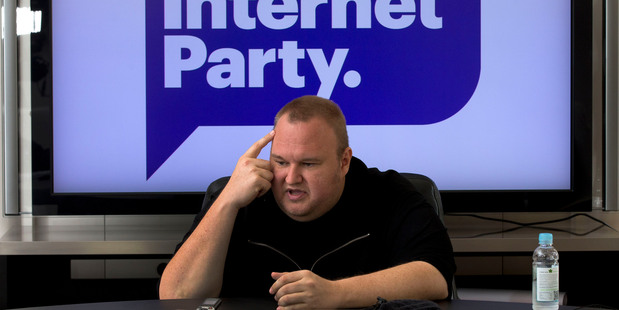 I am neither a supporter nor a detractor of Kim Dotcom. I have no interest in what he has done or plans to do.
But I've been astonished at the kerfuffle over one item in the ownership of this rather strange individual, a signed copy of Adolf Hitler's Mein Kampf.
When the media discovered Dotcom had the book - and he freely admitted it - some members of the fourth estate, in particular a radio station, frenziedly attacked him.
Somehow they believed that by owning the book he condoned the actions of Hitler's sick regime.
Dotcom was quick to dispel that quantum leap of faith.
Clearly, an early copy of Mein Kampf signed by Hitler, apparently while imprisoned in Landsberg prison before he rose to power, is a collector's item.
The signed copy is an historical item regardless of its rambling content and no less collectable than paintings the evil dictator produced when an itinerant, penniless artist.
Those media members who rushed to condemn Dotcom's ownership of the book have wrongly claimed it is banned practically across the world and expressed shock and horror that a copy should have surfaced.
That's nonsense. Mein Kampf has circulated freely in many countries, including New Zealand, even to the extent of being on public library shelves.
It will never be a popular read or in demand because it is rambling nonsense and a text hugely discredited by the outcome of World War II and the dictator's inglorious death.
But to suggest reading, or owning, books written by or about demagogues somehow aligns you with their beliefs is plainly ridiculous. APN News & Media