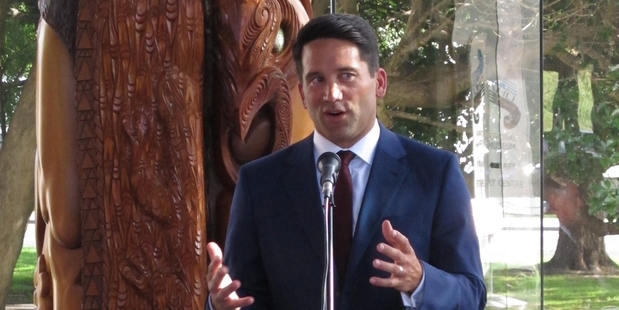 In a year of honours and accolades Lance O'Sullivan says being named New Zealander of the Year was the highlight of them all.
Far North Mayor John Carter hosted a civic reception for the Kaitaia GP at Te Ahu on Friday to acknowledge his efforts to make health services more accessible to those who need them most, as well as lifting the district's profile and instilling pride.
Among the guests were members of Dr O'Sullivan's family, councillors, council staff, health board representatives, iwi and community members.
In the past year the GP has also been named Maori of the Year, Public Health Champion and Sir Pete Blake Emerging Leader.
Dr O'Sullivan said he was committed to making New Zealand a better place but didn't do it for awards. It was ''really humbling'' to be considered worthy of a reception. Many people did fantastic things in the community, but only a small number gained recognition.
His message to the students of Kaitaia College kapa haka group Te Puawaitanga, who performed waiata and a rousing haka, was that success had three key ingredients: Self-belief, support from friends, teachers and whanau, and hard work.
''There's no replacement for hard work. There's no short cuts,'' he said.
The GP was presented with blood pressure monitors and a carved toki (adze). Council kaumatua Ted Wihongi said Dr O'Sullivan was a toki in a sense, carving a pathway to people who needed health services but couldn't afford them.
Mr Carter said he was ''bursting with pride'' that 2014's New Zealander of the Year was form the Far North. It also made him feel rather clever because he had chosen Dr O'Sullivan as his GP.
The doctor had raised the profile of the Far North overnight, Mr Carter said.
''I'm sure he's not in it for the accolades. But when somebody with such motivation and drive has achieved in a relatively short time what others have spent decades achieving, it would be remiss of the council not to find a way to make a formal public acknowledgment.''
Te Rarawa leader Haami Piripi said his son at medical school hung on every word Dr O'Sullivan said.
''You're a fantastic role model,'' Mr Piripi said.
Dr O'Sullivan and his wife Tracy have set up low-cost health clinics at Kaitaia Hospital through Te Kohanga Whakaora (The Nest of Wellness).
He was instrumental in establishing Manawa Ora Korokora Ora, which offers health care to 2000 children at 14 primary and secondary schools with a 25km of Kaitaia, and has just started a telemedicine service at remote Te Hapua School.
His Kainga Ora (Well Home) initiative finds ways of fixing run-down houses to improve health in poor communities.