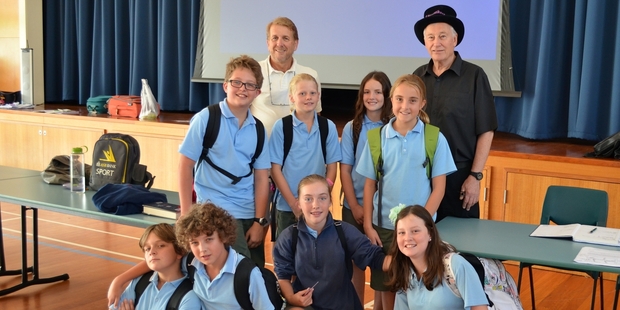 What animal was the ball in Alice in Wonderland's game of croquet and why did Katniss volunteer for The Hunger Games?
These are some of the types of questions four Whangarei bookworms will be answering in preparation for the national literature quiz championships in June.
The Year 8 Whangarei Intermediate students - team name, the Majestic Potatoes - qualified after taking out the Northland Regional Championships last Monday.
The Majestic Potatoes' spokesperson, 12-year-old Olivia Murray, said she felt on the day the team performed well.
"We've been practising for a long time, and I think we worked really well together as a team."
She's looking forward to travelling to Wellington in June with team-mates Aimee-lee Blissett, Conor Mitchell and Lucas Gardner; in the hope of bringing the national title back to Northland.
"I think we've got a good chance. We've been looking at previous results and I think we are on the same level," Olivia said.
The annual literature competition, created by University of Auckland lecturer Wayne Mills, involves teams of four students aged 10 to 13 working together to answer wide-ranging literary questions.
The winners of the national championships will go on to the world championships in Cornwall, England, a few weeks after the national championships.
Whangarei Intermediate school librarian Garth Rodda said the school has been sending teams to the regional finals in Kerikeri for the past 11 years.
"The comp's been going for 20 years. We've won the Northland finals five times previously, so this will be the sixth time we're at the Nationals," he said.
Last year the school's team placed fifth. "They've got a pretty good chance - they've got an expansive knowledge of reading genres, and being two boys and two girls also helps with this. The great thing is, it's a recognition for kids who love reading," he said.
A second Whangarei Intermediate team, called the Famous Four, came sixth in the regional competition. They were Jack Slatter, Eila-Rose Jones, Sophie Franklin and Caitlin Morris.
Answers: 1. Hedgehog. 2. In order to save her younger sister Prim from competing.