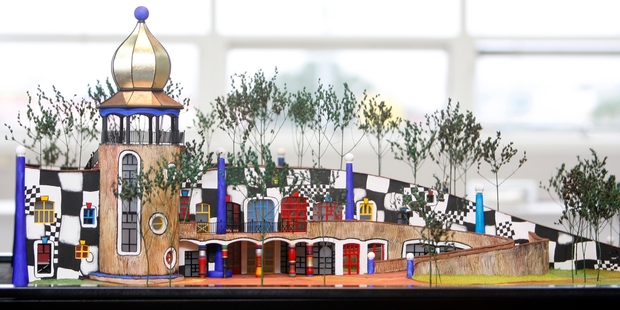 One thousand Whangarei residents with landlines will be asked to give up five minutes of their time to take part in a telephone survey to determine community support for the Hundertwasser Arts Centre (HAC).
Whangarei District Council voted last month to conduct a telephone survey to help inform its decision on HAC and to commit no further funds for the project until the survey was complete.
The council proposes spending up to $13 million on building HAC at the old Harbour Board Building at the Town Basin and claims it will attract up to 150,000 visitors a year. But the project has drawn plenty of critics, who say it will be a waste of money.
Councillors will meet tomorrow to discuss the survey, to be carried out by Versus Research. Mayor Sheryl Mai has said the survey may not fully influence the council's decision.
"Whichever way it goes, it is just another step in the process to inform [the] council," Ms Mai said.
WDC district living group manager Paul Dell said Versus Research raised concern with the largest sample size of 2000 respondents due to difficulties in obtaining a representative population. "With these factors in mind, it is recommended that a sample size of 1000 residents be surveyed, which has a margin of error of plus or minus 3.1 per cent."
Versus Research was also asked to prepare a preliminary set of questions that could be used in the survey, with the knowledge that final wording will be confirmed by a majority of councillors. Councillors also prepared and circulated a number of possible questions.
Mr Dell said if approved the results should be known in four to five weeks and cost $17,065.