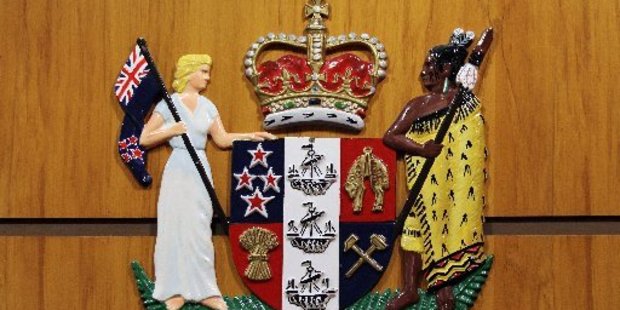 Tension boiled over in a Northland court after persistent claims of Maori sovereignty forced a judge to remove a man who was a party to proceedings in a drugs trial.
Edward Rollo, 50, is facing two charges of being in possession of cannabis for sale and one of possessing a pipe for the purpose of smoking methamphetamine.
He claims immunity from prosecution under Tino Rangitiratanga, an argument repeatedly rejected by the courts.
More than 200 grams of cannabis, a pipe and $1510 in cash were recovered from his William Jones' Drive home during a police search.
Rollo initially elected a jury trial but chose a judge-alone trial in the Whangarei District Court yesterday.
He was self-represented and claimed the charges he faced were constitutional and tribal matters under tino rangatiratanga (Maori sovereignty) and challenged the jurisdiction of the court to hear his case.
He argued before Judge John McDonald that since the address he lived at was an embassy with diplomatic offices, he could not be tried in a court of law.
Rollo was granted permission for two support persons, including Wairata Te-Oneone, to sit beside him during the trial but the duo were not permitted to ask questions of the witnesses.
Each time pleas were sought on the charges put before him by the Registrar, Rollo questioned the right of jurisdiction by the court. Judge McDonald said he was bound by earlier decisions of the High Court and the Court of Appeal that have repeatedly rejected arguments relating to Maori sovereignty.
The courts, Judge McDonald said, were bound to accept the validity of laws passed by Parliament, including the Misuse of Drugs Act, under which Rollo had been charged.
Mr Te-Oneone lashed out at Judge McDonald after he rejected Rollo's claims and ruled that the trial would go ahead.
Judge McDonald said he would ask Mr Te-Oneone to leave the court if he kept insisting upon Maori sovereignty.
Mr Te-Oneone continued his verbal attack on the judge and security officers were instructed to remove him from court.
Rollo was advised by the judge to talk to a lawyer and after a brief chat with defence counsel Shaun Russell, he decided to go ahead with the trial.