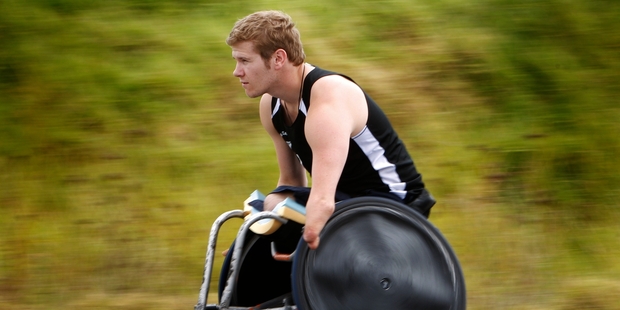 A Paralympic gold medallist, the builder of the world's longest water slide and an endurance racing driver are among the speakers lined up for the Northland Young Leaders Day.
Year 12 and 13 students from throughout Northland have been invited to take part in the annual event at Kerikeri's Turner Centre today.
Organised by the Northland Youth Development Trust, the aim of the event is to bring respected and accomplished Kiwis to the Far North to deliver inspirational messages to youth. This year's theme is "Be the best that you can be".
Speakers include Cameron Leslie, a multiple Paralympics gold medallist, Wheel Black and Northern Advocate sports reporter; Jimi Hunt, whose exploits include building the world's longest water slide; Cam Calkoen, an athlete who defied predictions he would never walk, let alone run; and Jono Lester, a professional endurance racing driver dubbed the Flying Kiwi.
High school students from Whangarei to Kaitaia have been invited. The event, which runs from 9am-2.30pm and costs $10, is supported by the Ministry of Youth Development, Northland businesses and the Turner Centre.
*For more information email gary@northlandyouth.org.nz or call (09) 407 5409.