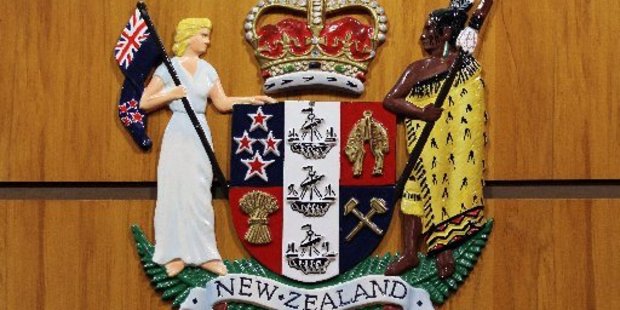 Police are praising vigilant bar staff who caught four teenage girls stealing alcohol minutes after locking their business up for the night.
The girls were left with empty kegs of beer with three of them securing court dates and referrals to Youth Aid.
Staff at Split Bar on Rathbone Stin Whangarei were closing the restaurant on Tuesday night when they noticed a group of people hanging around Laurie Hall Park looking suspicious.
The owners left the building at about 10pm but an uneasy feeling led them back to the business where they saw the four girls aged 13, 14, 17 and 18 climbing a fence to gain access to the rear bar.
The owners called police who arrived promptly and caught the teens trying to get away with kegs of beer - which turned out to be empty.
Whangarei Police Acting Sergeant Hayden Spence commended the owners of Split Bar for noticing the suspicious behaviour and letting police know.
"It's pretty good work from them, it certainly helps us when people let us know about suspicious behaviour because we can't be everywhere at once.
They made the right decision to come back and check [the business]." Police said a 13-year-old girl and a 14-year-old girl have since been referred to Youth Aid, and a 17-year-old female was due to appear in the Whangarei District Court yesterday on a charge of burglary.
Northland representative for Hospitality NZ Phil Sentch said the owners' actions were good for business across town.
"We don't want these issues in town because when we have them, people don't come out and we lose business," Mr Sentch said.
He said the owners of Split Bar were young, smart and ran their business well. "You often hear of these so-called smash-and-grabs in back areas of bars where it's dark, poorly lit and with easy access," he said.
Bottles of alcohol were easy to transport, and easy to sell, he said.
"For anyone to pinch anything it can cost us a lot and it takes a long time to start making profit again."
Sabai Thai on Bank St, Whangarei was recently burgled by thieves also looking for alcohol and police are making inquiries as to whether the teenage girls were involved in any other burglaries.
Northland police said it was important that people report suspicious behaviour to police, who are putting a priority on burglary offences.