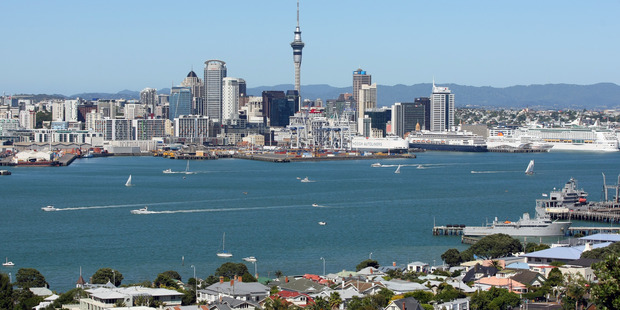 An exhibition by 12 Northland Maori artists was expected to challenge viewers but no one expected showing it in Devonport would lead to another flagpole incident.
Following complaints from some locals about the United Tribes of New Zealand flag hanging outside Depot Artspace where the exhibition He Whakaputanga Mai o Te Rangatiratanga is showing, Auckland Council staff asked the gallery to remove the flags which were strung from council-owned signs.
The flags, which had obviously offended someone, were taken down and attached to the building instead, Depot Artspace creative director Linda Blincko said.
"The council officer was adamant we remove them."
Dawn Harris, the Hokianga artist who installed the flags, said she believed the complaints were fuelled by ignorance, not racism.
Ironically, the multi-media exhibition, He Whakaputanga Mai o Te Rangatiratanga, is themed on issues of sovereignty and hinged on the flag of the independence movement of 1835, when the confederation of Northland Maori tribes was formed with help from British representative James Busby.
It is one of four official New Zealand flags that hang from the Waitangi Grounds flagpole on Waitangi Day.
Ms Harris said some Devonport citizens had "taken umbrage" to a flag that was seen somewhere every day in Te Tai Tokerau/Northland and was part of the region's history.
"It isn't as much an insult as a sign of ignorance. Those people don't want to know certain things about the history of our people and this country."
Ms Harris hoped the objectors had gone inside the gallery to see the exhibition which put the flags in context.
Ms Harris said she was "enthused" rather than disappointed by the reaction in Devonport. "If it instigates korero, if it gets to inspire a strong response, then I'm excited because that's what art is supposed to do."
Ms Blincko said the exhibition itself had been well-visited.
He Whakaputanga Mai o Te Rangatiratanga's inaugural showing was in the Black - Space Gallery in Kohukohu, where the flags were also hung outside.