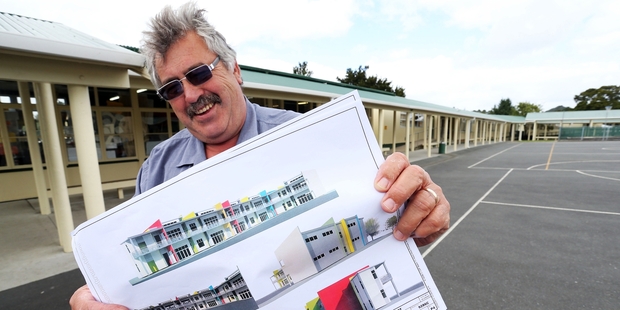 One of the biggest building projects on a Northland school is beginning this year.
A multi-million dollar building featuring 10 new classrooms is being planned for Hora Hora School. The Ministry of Education head of education infrastructure Kim Shannon said the project is likely to be one of the largest recent school property projects in Northland.
A growing roll has given principal Pat Newman the opportunity to announce a two-storey building with 10 classrooms, bathrooms, break-out-rooms and offices for teachers.
Ms Shannon said six existing classrooms had reached the end of their life at the school and would be replaced, while four new classrooms were needed to support the growing roll at the school.
Last year Hora Hora School had 390 students, in 2009 there were 281 students.
Mr Newman said the large upgrade to the school shows the students and families the school is investing in their future.
"It's the best of the best and our kids deserve it. It shows the kids they're important and shows the parents their kids are valued."
He said the draft plans for what the building will look like are impressive.
"It's going to take Hora Hora School in to exciting times and the next 100 years."
Mr Newman said the colours in the plan will probably be plain colours and he hopes to include some children's art in the concrete walls.
The final design will be completed in May and construction is expected to commence in August.
Students at the school will be taught in prefabs while construction goes on.
Five classrooms will be completed over the first 12 months of building, and the remaining five are expected to be finished in early 2016.