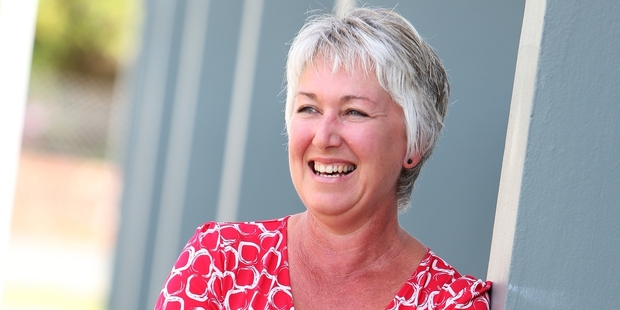 A nurse by training who has a history of hospital management and a passion for young people has been appointed the executive of the Whangarei Youth Space Trust.
Beth Cooper said she has been part of the dream of Whangarei Youth Space for two years and is thrilled to be named the executive of the trust.
"Working with young people, it really gets into you and you start getting very passionate about the opportunity to make a big difference," she said.
Ms Cooper and chairman Aaron Edwards are looking for more young people to balance out the board of the trust to half young people and half adults.
The ball is rolling on the project to establish the Whangarei Youth Space. Half of the staff have been recruited and the contract to renovate the old building in Cafler Park has been signed with a local interiors firm.
Ms Cooper said she was aiming for a formal opening of the finished premises on April 30 and physical work on the building beginning in two weeks.
A cafe, computers, Wi-Fi, a stage, plenty of beanbags and seats, a private consultation room for a nurse and a counsellor, a meeting room and a table tennis table were on the list for the two-storey building.
A website was being set up and should be operating within a fortnight.
The ASB Community Trust has pledged $2,079,503 to the Whangarei Youth Space over five years through a Catalysts for Change programme.
The Youth Space will be a place where young people aged 12-24 can access services around leadership, health, support, career and skill development, as well as social activities.
Ms Cooper said the trust was creating more than just a hang-out zone. "All along it has been more than just a youth centre. It's about making a bigger difference," she said. "[It will be] an exciting, safe place for young people to learn and grow and connect with each other as well as leading change and inspiring futures."