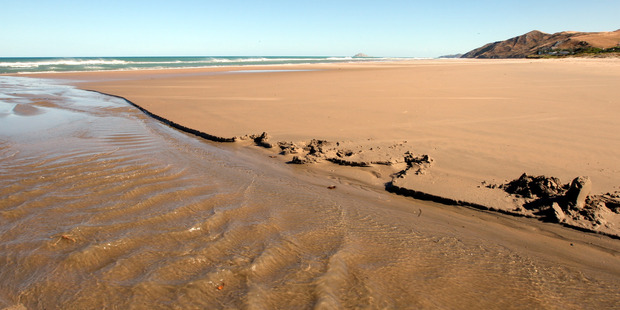 Northland's drowning toll has risen to two after an elderly man died while swimming at a popular beach.
Emergency services were called to Ocean Beach in Whangarei about 3.20pm yesterday after a man, in his 70s, got in trouble while swimming with others.
His name and the circumstances surrounding his death was sketchy last night.
Police, St John paramedics, a helicopter and firefighters from Whangarei Heads responded to a call for help at 3.19pm.
Northland St John boss Tony Devanney said his paramedics attempted resuscitation but could not save the man.
Police were late yesterday speaking to the deceased's family and making arrangements to move the body and to inform the Coroner.
Whangarei Heads fire station officer Paul MacDonald said a couple of lifeguards and members of the public were performing CPR on the man before St John paramedics, who arrived on a Northland Electricity Rescue helicopter, took over.
He said the 10 to 15 people at the beach at that time helped the man to shore before CPR was administered but the man wasn't responding.
He's the second person to die in Northland waters so far this year.
On February 2, Fiona Eileen Gooder, 43, drowned after saving her children from surf near Marsden Pt.
Gooder and a friend had gone to rescue the children when she got into trouble in the water.
She was dragged on to the beach by a tourist but St John paramedics pronounced her dead.
Meanwhile, Coastguard and police retrieved a 13-foot jetboat going around in circles at Pataua North, 35km north east of Whangarei, about 5.30pm yesterday.
One person believed to be in the boat made it safely to shore.
Police feared someone else may have been in the water but checks later revealed otherwise.