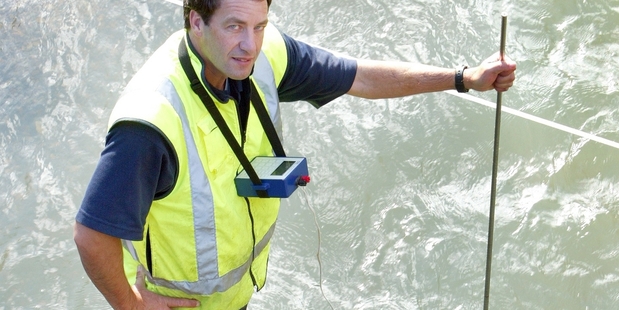 The Northland Rural Support Trust is looking for grazing as drought conditions bite hard on the region's west coast.
Farmers of New Zealand operations director Bill Guest, who farms at Te Kopuru, yesterday described the increasingly dry conditions in the west as an "unmitigated disaster".
And Lyall Preston, a Ruawai dairy farmer with his brother Gareth, said the "pretty dire" situation was "a lot worse than last year".
About 200 of the Prestons' 800 cows had been sent to the works or to off-farm grazing, and palm kernel to feed the remaining 600 was costing about $10,000 a week. If there was no rain in the next fortnight they would be into their winter silage.
Bait had been laid for "very bad" crickets three weeks ago. Insect numbers had reached about 20 per square metre, when five was considered an infestation.
Lyall Preston said conditions were drier than he and his brother had seen for about 25 years.
"Thank goodness for a good payout - we will be able to get through," he said.
While the west is dry, Northland's east coast has been getting adequate rain.
Northland Regional Council hydrologist Alan Bee said Whangarei had received 12.8mm of rain in January and 82mm so far this month, while Dargaville had 30.6mm in January and 7.6mm so far this month.
On the west coast, Pouto Pt had 25mm of rain in January and 2.5mm so far this month, while Hokianga had 30mm (January) and 14mm and Kaitaia 35mm and 17mm.
On the east coast, Mangawhai had 405mm of rain in January and 50.5mm so far this month, while further north conditions were even damper with Kerikeri 66.5mm (January) and 96mm and Kaeo 54.5mm and 121.5mm.
Rural Support Trust Northland co-ordinator Julie Jonker said a trust meeting last week had included a conference call with the Ministry of Primary Industries to discuss conditions on the west coast.
The trust is offering the services of its agfacilitators to stressed farmers.
"We are also offering to act as a conduit for anyone offering grazing and those in the affected areas who may require it," Ms Jonker said. Farmers with grazing available can contact the Rural Support Trust on 0800 787 254.