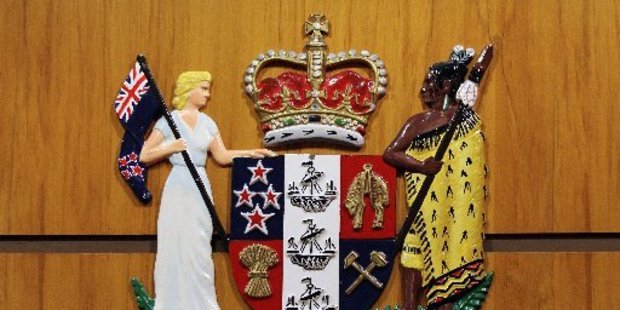 Recidivist drink driver Rodney Charles Walker left the Whangarei District Court before his sentencing last week after suffering "cold feet" while seeing a visiting judge send repeat drink drivers to jail.
His attempt at "judge shopping" proved futile after he was arrested on a warrant and brought to court where newly-appointed Judge Murray Hunt, based in Whangarei, sent him to prison this week on his seventh drink driving charge.
Walker was summonsed to appear before Judge Allan Roberts for sentencing last Thursday, but left court in fear that he was likely to get sent to jail as Judge Roberts, from New Plymouth, waged war on repeat drink drivers, rejecting recommendations from Corrections for community-based sentences and pleas from defence lawyers and families by sending two people to jail. Jail, he said, was the only thing some people understood.
Walker, 47, also faced charges of driving while forbidden and failing to appear.
He was arrested on Tuesday this week and appeared in court the same day. On December 4, last year, he was stopped driving on Kamo Rd and blew 506 micrograms of alcohol per litre of breath. The legal limit for drivers over 20 is 400mcg.
His first drink driving conviction was September 1990 when he blew 750mcg, in 1993 he had 1016mcg and 700mcg, 750mcg and 700mcg in 1994. Walker also had a previous conviction for refusing blood in April 2010 and his driving licence was suspended in October 2000.
Lawyer Kelly Johnson asked the court to give his client a second chance, saying he misjudged the amount of alcohol before driving.
But Judge Hunt said Walker became nervous at the level of sentencing by the presiding judge last week. He said any sentence imposed on him had to be consistent with that ordered by Judge Roberts.
Walker's recent enrolment into a drive sober programme came very late as he should have done that years ago, Judge Hunt said, and the court had no confidence Walker would comply with community-based sentences, given his history of non-compliance. A sentence of 13 months in jail for drink driving was imposed and Walker wasn't granted leave to apply for home detention. His outstanding community work of 26 hours was cancelled. A further month's jail was added on the charge of failing to appear.
Before Judge Hunt finished the sentencing, Walker stormed back to the cells after swearing at the judge.