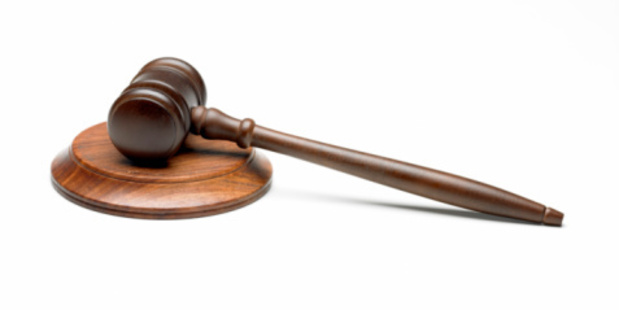 One of two women accused of inappropriately touching a man then blackmailing him into giving money told a court that he couldn't keep his hands off them.
A jury yesterday found both women not guilty of all charges they faced relating to the incident.
Melisa Repia and Dulcie Harris, both 35, were on trial in the High Court at Whangarei after denying charges of blackmail and theft of jewellery.
At the closing of the Crown case yesterday, Repia elected to give evidence and said the man fondled, touched and kissed them in his house while his wife was away caring for sick relatives in February last year.
The man alleged both women came to his house in Kaikohe and touched and kissed him before blackmailing him into giving money or else all would be revealed to his wife.
He also claimed they stole his wife's jewellery.
Repia said the man invited her to his house for drinks and some catch-up and when she and Harris were there, he couldn't keep his hands off them.
She said the man also lied that he didn't have a wife - a fact she later found out.
She also said he always seemed happy to give money and that they asked for money with an intention of paying it back.
Repia said she didn't know anything about his wife's missing jewellery.
Her lawyer Doug Blaikie told the jury in his closing submission that all the man had done was tell his wife "porkies" in order to shift the blame for his sexual activities on Repia and Harris.
"This is a man, at 62, who got the opportunity to obtain sexual gratification from two women but not without fear. What he wanted was sexual gratification. What they (women) wanted was assistance," he said.
Mr Blaikie cautioned the jury that the court was one of law and not of morals.
"You may find my client's behaviour immoral but that's not the issue here. The issue is, has a criminal act occurred?" he said.
Harris' lawyer David James said the fact the case had come this far and charges had been laid lent no weight to the man's credibility.
Crown prosecutor Catherine Anderson told the jury the man accepted he didn't tell his wife and police about the touching and kissing because he was embarrassed.
She said there was evidence that when the man went to get food from a shed from outside his home, the women took the opportunity to steal jewellery and other items.
A blackmail threat, she said, didn't need to be made directly but could be implied as text messages by Repia showed.
The jury's verdict was returned late yesterday afternoon.