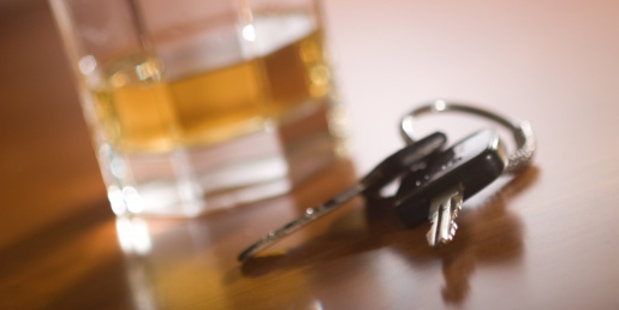 A visiting judge waged war on recidivist drink-drivers in Whangarei by sending them to prison, rejecting recommendation from Corrections for community-based sentences and pleas from defence lawyers and the defendants' families.
Within just over an hour in the Whangarei District Court yesterday, Judge Allan Roberts sent two repeat drink-drivers to jail and imposed 225 hours of community work on another, with a final warning.
The New Plymouth judge said seven out of 12 people before him for sentencing yesterday were repeat drink-drivers who weren't getting the message despite being given several chances.
The judge is also in Whangarei today, where four out of nine cases for sentencing involve repeat drink-drivers.
Speaking to the Northern Advocate after the sentencings, Judge Roberts said he was astounded at the number of drink-drivers who appeared before him in Whangarei when it was not even a Christmas clampdown or the results of a police blitz.
"That (jail) is the only thing some people understand. Grossly intoxicated, they are constantly a menace ... some people have no control over their alcohol intake," he said.
Whangarei storeman Arthur Repia came under criticism for being drunk at the wheel twice within two weeks before being sent to prison for nine months.
He blew 742 micrograms of alcohol per litre of breath on October 26 last year and while on bail on that charge, recorded a reading of 1032mcg - more than twice the legal limit of 400mcg for those over 20 - while on his way to work at New Zealand Couriers on November 10.
The 27-year-old also faced a charge of dangerous driving and driving while forbidden.
"Your driving record is nothing short of appalling," the judge told him. "You're another (recidivist drink-driver) who's turning a deaf ear to warnings.
"How can the court expect you to comply with a sentence of home detention when you can't obey an order for suspension on the road?"
It was his fifth conviction for drink-driving and third for dangerous driving.
Invalid beneficiary Kura Kuru, 41, of Whangarei, up on his seventh drink-driving charge, also faced Judge Roberts' wrath. Despite two final warnings previously issued to him by courts, Kuru was unable to desist from drink-driving and had become a menace, the judge said.
Kuru had blown 742mcg of alcohol per litre of breath after consuming six bottles of beer before driving on November 20, 2013. Judge Roberts said Kuru blew 565mcg in September 1993, 694mcg in July 1995, gave a blood reading of 143ml in May 1996, 612mcg in March 1997 and was given a final warning.
In November 2008, he blew 679mcg and was again given a final warning and in May 2011 was sentenced to community work for an excess breath-alcohol (EBA) reading of 444mcg. Kuru was sentenced to seven-and-a-half months in jail.
Another repeat drink-driver, Matthew Oliver, 44, Whangarei, was spared jail because his last three convictions were spread over 15 years. He was sentenced to 225 hours of community work and disqualified from driving for a year and one day.
Lawyer John Day, who represented Kuru and Repia, said the no-nonsense judge had certainly sent a strong message to the community that repeat drink-drivers wouldn't be tolerated.