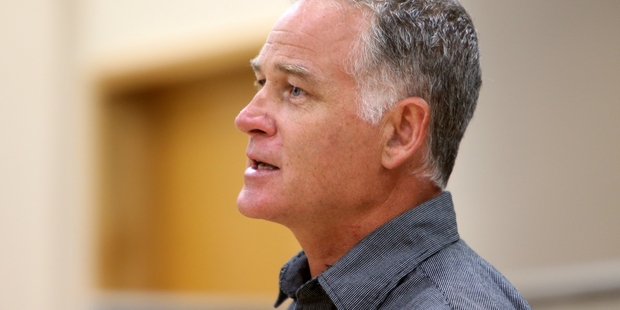 Whangarei man Tony James Ware converted two shipping containers into cannabis growing rooms and buried one under the ground in a bid to go undetected by police.
He failed. Police discovered the cannabis operation during a search of his rural Whareora property on August 11, 2011. Their investigations also revealed Ware stole more than $17,000 worth of electricity to run the illegal operation.
Ware, 47, appeared in the Whangarei District Court for sentencing this week after a jury previously found him guilty of cultivating cannabis and stealing electricity worth $17,409.
Ware staunchly represented himself throughout the trial and at sentencing and told Judge McDonald as he left the court on Tuesday he would be appealing his sentence.
He told the court he disputed the yield test police had carried out that estimated up to $500,000 could be made from the plants during one harvest.
Ware said he had his own expert witness who was currently in Mount Eden prison on 12 cultivating cannabis charges who would dispute how much could be made from the 448 female and one male plants police seized.
He also disagreed about the number of plants found by police and the size of the plants. Ware also said he hadn't stolen the $17,409 worth of electricity.
Ware claimed police were lying and during a few hours, while he was away from the property, seven officers brought in hundreds of cannabis plants and growing equipment and deliberately set him up.
The court heard how police used bolt cutters to open the container above ground, which revealed 187 cannabis plants, with lights suspended from the roof and a fan.
The second container discovered underground was accessed through a manhole hidden by a half round hothouse. The container was split into three compartments and contained 142 cannabis plants.
Judge John McDonald said Ware told the jury the underground container was going to be used as a composting septic tank.
Mr McDonald said Ware had gone against the advice of several judges to seek legal representation.
He said from the evidence it was clear Ware was growing for profit, not for his own use.
Ware was sentenced to three years and 10 months for cultivating cannabis. For the theft of electricity he was sentenced to 12 months prison, to be served concurrently.