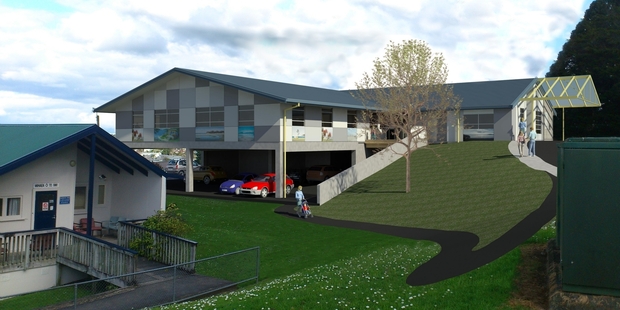 Northlanders dug deep to help pay for a new $5 million cancer treatment unit in Whangarei and a Northland firm has won the contract to construct the building, supported by a team of local sub-contractors.
Project Promise, a fundraiser by the Northland Community Foundation, raised $3.67 million to build a new oncology unit at Whangarei Hospital and the facility will be named the Jim Carney Cancer Treatment Centre, in memory of prominent Whangarei businessman and philanthropist Jim Carney, who died in November 2000.
The Carney Family Trust has contributed heavily to Project Promise.
Whangarei company A-line Design and Build, together with a strong team of local sub-contractors, has won the contract to construct the centre, with work starting this month on the site at Whangarei Hospital.
Building will begin after a dawn ceremony and the unit is expected to be finished by the end of September.
The final cost of the centre is expected to be about $5 million but Northland District Health Board has agreed to contribute the balance.
The centre will provide day-stay treatment for cancer patients, including initial consultations, chemotherapy and follow-up from medical experts, including other related nursing and support services. Some patients who need radiation treatment or have complex cases requiring specialist care will still need to travel to Auckland.
Northland DHB chief executive Nick Chamberlain said the centre was being built on the Whangarei Hospital campus and would provide a spacious alternative for Northlanders receiving day treatment for cancer, compared to the cramped conditions which currently existed.
Northland Community Foundation chairman Richard Ayton said it was satisfying after all the work and effort of fundraising to see the centre was about to be built.
"I know just how much has been asked of people to support Project Promise, but now that effort has paid off and to see the start of the building programme is something very special.
"We are especially pleased that a Northland firm, A-Line Design and Build, has been awarded the building contract," Mr Ayton said.
Child patients may still receive some of their treatment at Starship Children's Hospital, which has a specialised child cancer unit.
Confirmed Northland sub-contractors for the unit include: McKay Electrical, Airzone, Robinson Asphalts, Gas Works and Plumbing, ARC Security and Northcom.