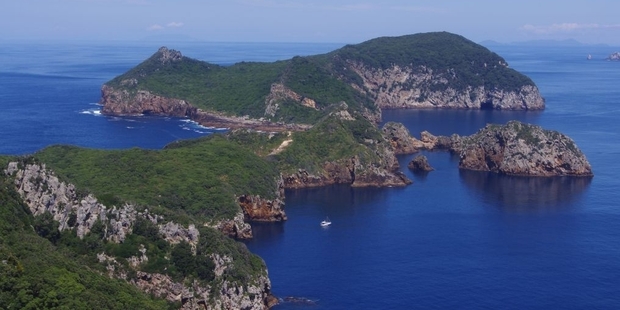 The Northland dive community is in shock but is vowing to learn from the death of a West Auckland diver at the popular Poor Knights Islands.
Bruce Porter, 56, was in the water with members of a dive club at the Poor Knights when he was struck in the head by a propeller as he resurfaced. He died from his injuries about 7pm on Friday, at a site known as Landing Bay Pinnacle.
Mr Porter, an experienced diver, was with the Western Underwater Dive Club from Auckland, which had chartered the 16-metre catamaran Pacific Hideaway for three days. The boat is owned and skippered by Mark and Denise Barnes and is based at Tutukaka.
Mrs Barnes said she and her husband were being supported by police and the Tutukaka community following the incident.
"It's too hard to make any comment at this stage," she said yesterday.
Coastguard operations manager Ray Burge said the severely injured diver was unconscious but still breathing when he was pulled from the water.
By the time a rescue helicopter paramedic was winched on board Mr Porter had died.
Police are investigating the accident for the coroner and the Maritime Safety Authority (MSA).
Kate Malcolm, manager of Dive! Tutukaka, said the Tutukaka diving community was in shock over the death.
"We are a tight-knit community, filled with a lot of good people doing good things," Ms Malcolm said.
She said she would not comment on the events that led to Mr Porter's death until the investigation by police and the MSA was carried out.
"We are taking stock so that we don't lose the lesson.
"When we know what happened we will know what we can learn from it."
She said she understood it had been a traumatic experience for those on board.
"In my time here we've never had an accident like this.
"We have had diving accidents but this is a boating accident," Ms Malcolm said.
Dive! Tutukaka continued to operate at the weekend.
"The Poor Knights is a taonga and a very spiritual site so we are still going out there, but with respect for what happened," she said.
Maritime NZ rules oblige skippers and divers to keep a lookout at all times, travel at a safe speed, display an A (alpha) flag to indicate that a diver is in the water, move at under five knots, and keep 50m from other vessels.
A kaumatua has ordered a rahui on diving at the Landing Bay Pinnacle.
The dead man's family and the owners of the chartered vessel took part in an emotional Maori blessing at the site on Saturday.
Landing Bay Pinnacle is a 5m tall pinnacle west of Landing Bay, where Department of Conservation workers land to go on to Tawhiti Rahi Island.
It is a popular site for divers.