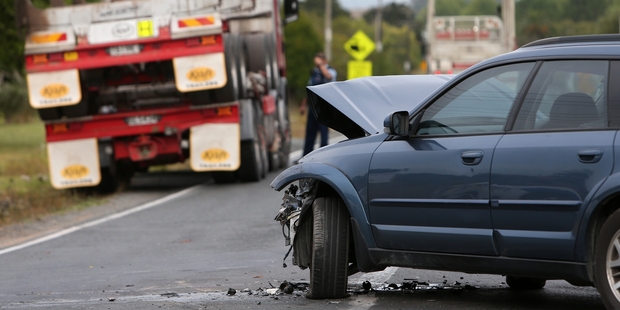 Police are investigating a collision between a logging truck and a car at an intersection on a road used as a thoroughfare for logging trucks south of Whangarei. Officers were called to the crash on Loop Rd at the intersection with Otaika Valley Rd about 8.15am yesterday.
A local resident on the scene soon after the collision said while the two vehicles were wedged together he climbed into the cab of the truck and turned off the ignition then did the same in the car.
The man, who did not want to be named, reported seeing smoke coming from the car engine and was worried there would be an explosion. Police were quick on the scene and one officer helped the car owner roll the extensively damaged Subaru station wagon to the side of the road. The logging truck had no load onboard.