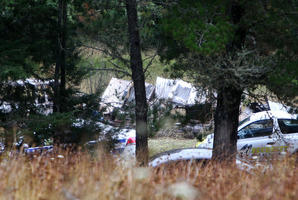 The 49-year-old man who died as result of injuries suffered at an explosion at Opouteke Road, Pakotai, was Arthur Bruce Cornelieus, a Far North resident who was known to police.
A 26 year-old man remains in a stable condition at Middlemore Hospital where he is receiving specialist treatment for burns received in the explosion.
The scene examination has been completed and Police can confirm that evidence of attempted methamphetamine manufacture was found.