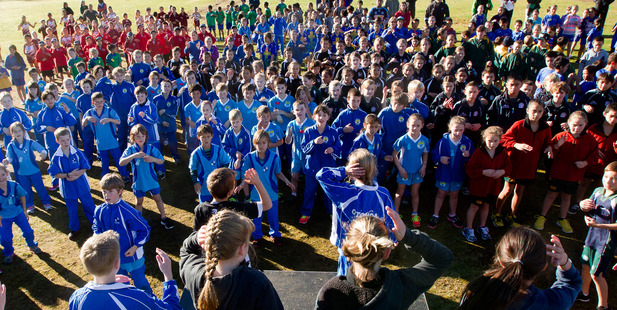 The employment of one of the worst paedophiles in New Zealand's history at a Northland school has spurred a national report into the safety of students in schools that found a third did not have effective screening processes to weed out abusers.
An inquiry into James Parker's employment and sexual offending at Pamapuria School in Kaitaia led to the Education Review Office (ERO) carrying out a report into the effectiveness of screening processes schools in New Zealand have for potential employees and the monitoring of current employees, in 2013. Parker is serving preventive detention on more than 70 sexual abuse charges involving 20 victims.
The ERO survey found that a third of schools were unlikely to recognise situations when students could be at risk from staff and respond appropriately, but ERO is not releasing a regional breakdown at this stage.
The State Services Commission and the Ministry of Education requested ERO carry out the evaluation of schools following the inquiry into Parker's employment at Pamapuria School and Henry Te Rito Miki, a sex offender who stole identities to trick employers into thinking he was a qualified teacher in Tauranga.
Tai Tokerau Principals' Association chairman Pat Newman said every school in Northland must be vigilant and keep a watch for unusual behaviour from any staff.
Mr Newman said the first step for all principals when looking at potential employees is to ensure they are registered teachers.
He said he runs a police check on all potential employees as well as police checking all employees every three years at Hora Hora School where he is principal.
Mr Newman said any school that does not carry out the correct procedures when hiring new staff was putting its students at risk, however he believes no system will totally protect every single person.
He said the trial of Parker made positive steps in raising awareness about the possibility of sexual offenders in schools and the repercussions of such actions. However, he feared that male teachers were facing intense scrutiny, that makes it hard for them to do their job to the best of their ability.
ERO's manager of evaluation services, Stephanie Greaney said school boards and leaders need to do more to make sure students are safe.
"Our findings highlight that although all trustees and school leaders agreed that student safety is paramount, some schools need to increase their commitment to students' safety when employing and managing staff," Mrs Greaney said. "In addition, education agencies need to actively support schools by making sure advice and regulation about what is required is easy for school trustees to find and understand. We have made recommendations for schools and education agencies in our report, and included questions which boards can use to review and improve their own employment practices."
Information for the report was gathered from online surveys completed by principals and boards of trustees' heads, from scheduled reviews of 173 schools with primary age students, and from focused reviews of 27 schools with years 9 to 13 students.