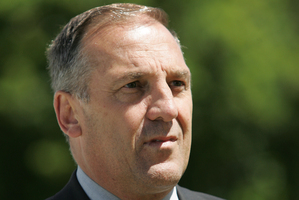 The biggest biosecurity operation in Whangarei for decades has discovered no more Queensland fruit fly since one male adult of the species was found in a routine trap last week.
The find on Tuesday sparked a a massive operation, including Ministry for Primary Industries and biosecurity agency Assure Quality setting up more than 200 traps in a 1.5km circle around where the fly was trapped in Riverside.
The first results back yesterday have shown no suspect flies in all 83 lure traps in the area closest to where the fly was found and none in any outside the controlled zones.
"It's a good early result but it's important not to get complacent. We have still got a number of days to go before we know for sure whether there is a breeding population or not," MPI Deputy Director-General Compliance and Response, Andrew Coleman, said.
The fruit fly could have serious consequences for New Zealand's horticultural industry.
It can damage a wide range of fruit and vegetables and is high on the list of the world's most unwanted insect pests.
Containment measures so far include officers going door-to-door in Zone A, a 200m circle closest to the find, ground searches for possible host material, setting up waste bins so locals don't compost possibly infected fruit or vegetables, and banning the movement of most fruit and many types of vegetable out of the area.
A mobile laboratory has been set up in Whangarei where a team of at least 12 biosecurity staff are analysing fallen fruit taken from the controlled area.
It is likely the restrictions will be in place for at least two weeks.
The Whangarei community had been very supportive and to date had placed 180kg of restricted produce in bins in Zone A and 70kg in Zone B (a 1.5km circle), Mr Coleman said.
"We are very appreciative of this support. It is vital that material that could contain the fly is not taken out of the zone, just in case there is a breeding population present in the area, which takes in Parihaka, Riverside and parts of central Whangarei."
There are 92 disposal bins in Zone A and 203 in Zone B. The fly which sparked the measures was collected in an insect trap MPI had placed in a garden in the Riverside/Parihaka area as part of its national fruit fly surveillance programme.
The MPI has a new online tool in place to help people work out if their property is inside or outside the controlled area - go to www.esam.co.nz/Fruitfly.