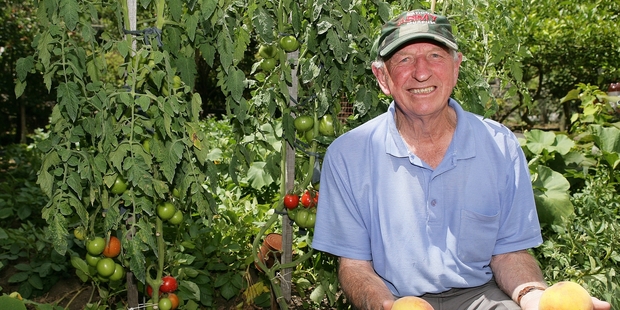 Residents of Tanekaha Drive in the centre of Whangarei's Queensland fruit fly red zone control area are eager to help authorities deal with the insect invader.
Many were busy yesterday putting fruit and vegetables fallen from their gardens into bins which Ministry of Primary Industries (MPI) staff placed by every driveway on Thursday.
MPI staff had also placed pheromone scent traps in fruit trees at every house to see if they can nab any companions the male fruit fly caught on Tuesday may have.
The fly which sparked major biosecurity measures in the city was collected in an insect trap MPI had placed in a garden in the Riverside/Parihaka area as part of its national fruit fly surveillance programme involving 7400 traps around the country.
The fruit fly is a major threat to New Zealand's $4 billion horticulture export industry. Control measures to find other insects in Whangarei will be carried out for a fortnight.
If more are found ground spraying will be carried out.
Laurie MacPherson remembers his first encounter with a fruit fly trap when he moved into his Tanekaha Drive home about three years ago and didn't know one had been put in his garden as part of the national surveillance programme.
"I was cutting back the fruit trees when I saw this thing I thought was the empty container from a Chinese takeaway meal which some kid had tossed into the branches from the roadway," he said.
"I threw it in the trash and got told off when someone came around to check it."
Mr MacPherson said the fruit fly control measures MPI now had in Tanekaha Drive were "no imposition to anyone,".
However, he wouldn't mind also having traps to catch beetles which "suck the life out of my tomatoes".
His neighbours Mike Brophy and Carol Riggir agreed the biosecurity measures were no bother.
Mr Brophy, a former teacher turned wharfie, has lived in his home for 50 years and has a fine garden in which many fruit trees and vegetables flourish.
He has lots of fruit to go in the bins which four MPI staff had cleared in the street yesterday.
Across the road Todd McNeil had a few fallen lemons to go in the plastic bag in his bin, which he had noticed an MPI official sprayed before sealing the bag and replacing it yesterday.
The fallen fruit is being analysed by MPI experts in a mobile laboratory set up at the AssureQuality site in Dyer St.