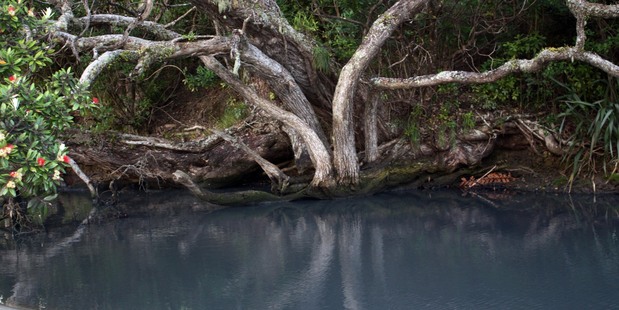 The black is back in the Waipu Cove river thanks to trapped and rotting algae - but not for long.
The river was dredged last week and the Whangarei District Council (WDC) hopes the algae will clear out with the next rainfall - which was due yesterday.
"The algal bloom is coming into the cove, the tide carries the weed in [to the river], but doesn't wash it out," said WDC waste and drainage manager Andrew Carvell.
"Over time, it accumulates and stagnates."
In January last year, a number of complaints were made to WDC about the stench coming from the stream and, in February, it received ongoing resource consent to dredge the river.
Mr Carvell said the number of complaints this year was down, probably because people were aware it was algae rotting, rather than sewage.