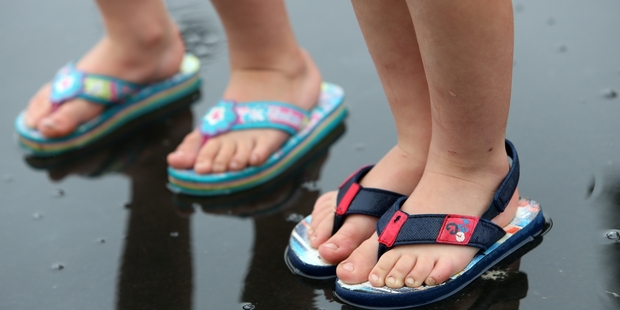 Northlanders are being urged to take care on the roads this morning after the region received a battering from the remnants of Cyclone June.
Heavy rain and winds of up to 120km/h were forecast to hit Northland overnight and this morning, and the fire service was expecting downed trees to block roads and buildings.
Rain on long-dry roads caused a string of minor crashes as drivers lost control on the greasy tarseal yesterday and there were fears there could be more accidents today if motorists did not drive to conditions.
About 9am yesterday, a passing motorist reported a car down a 10m bank beside State Highway 11, between Kawakawa and Paihia. It was unclear when the crash had occurred.
Police also responded to a crash at Towai around the same time and a flurry of other weather-related accidents.
Kerikeri police acting Senior Sergeant Ian Row urged motorists to take extra care during rain.
"Just because it's summer doesn't mean the roads don't get slippery when it rains, in fact it gets worse. People need to be extremely careful when we get a burst of rain on a hot road," he said.
Also about 9am, 800 households on Kerikeri Inlet Rd and side streets lost power after a branch fell onto powerlines. Top Energy restored power within two hours.
The severe wind forecasted was the biggest concern for assistant area manager for Whangarei/Kaipara fire service Wipari Henwood.
Mr Henwood said a meeting was held yesterday morning to discuss the possibility of gales up to 110km/h forecasted to hit Northland last night.
"We are in close contact with Civil Defence," he said.
"We will also be watching the tidal movement, particularly on the west coast."