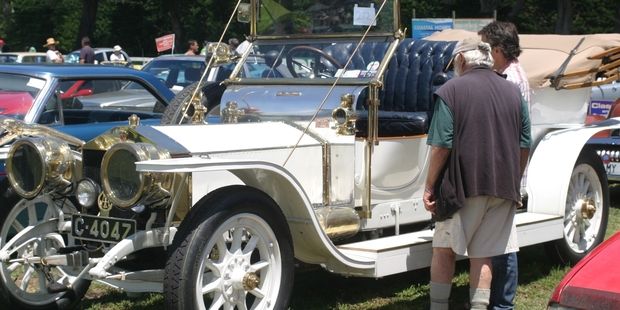 The People's Choice Award at the 12th Far North Vintage Car Club's Autospectacular has been won by Kerikeri man Adrian Garrett for his 1907 Rolls-Royce Silver Ghost.
It is the second time Mr Garrett has taken out the award, which is based on show visitors' votes.
The Autospectacular was held on a spectacularly sunny day at the Eastern Rugby Football Club grounds in Taipa with a wide variety of show vehicles, motorcycles and commercials attending.
The winners were ...
People's Choice: 1 Adrian Garrett, 1907 Rolls-Royce; 2 John Crisp, 1930 Model A Ford; 3 Vince Heatley, 1925 McLaughlin, and Peter Johnstone, 1972 Ford Falcon.
Motorcycles: 1 Dan Henderson, 2011 Harley Davidson; 2 Graham McMillan, 1963 Matchless; 3 "Radar", 2013 Harley Davidson.
Commercials: 1 Wayne Frost, 1971 Leyland Mammoth, and John Perich, 1954 Ford Thames.