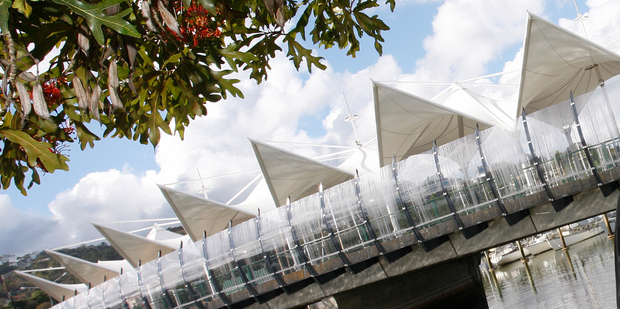 Twilight markets are on their way to Whangarei.
The first of three markets will be held on Friday, January 31, from 4pm to 8pm at the canopy bridge.
"It's the equivalent of outdoor informal market space," says co-organiser Paul Currie. "We trialled them a couple of seasons ago and they were well-received. "It's quite fun, social and entertaining, and it makes good use of the canopy bridge."
Mr Currie and his partner, Kaari Schlebach, organise the Artisan's Fair - a well-known Saturday market on the bridge. Ms Schlebach is at present abroad.
"The locals do support us. The Artisan's Fair has a good reputation and people are aware of it. People know they will get something that's quality.
"[The twilight market] is a different thing from the morning [Artisan's] markets - it's more of an event. The emphasis is on the social aspect," Mr Currie said.
"People are looking for free sociable activities. It's an activity people will come to, and crowds attract crowds."
The first market will feature stalls, food and beverages - although non-alcoholic at this point.
Mr Currie said alfresco dining and outdoor markets are often what New Zealanders like to do while overseas, and the twilight markets will be a way of doing these right in our own backyard.
"When we travel, that's what we like to experience," he said.
The dates for the twilight markets are January 31, February 28 and March 28, from 4pm to 8pm, at the canopy bridge.
The 2014 dates for the Artisan's Fair are January 18, February 15, March 22, and the Easter market on April 21, from 9am to 1.30pm at the canopy bridge.
For more information contact Mr Currie or Ms Schlebach on 027-2355943.