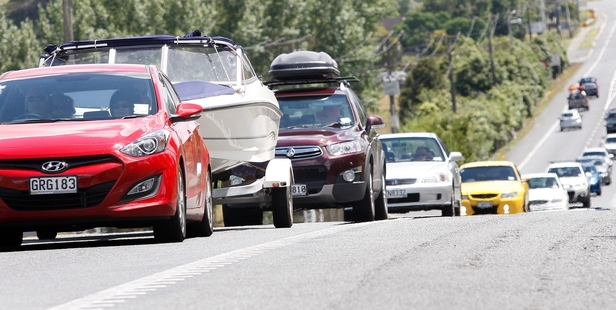 A "serious cocktail of poor driving behaviour" has been blamed for Northland's road death toll rising to 21 last year while the national toll of 254 was the lowest for 60 years.
Northland's road policing boss, Inspector Murray Hodson, said the increase in the regional toll from 18 deaths in 2012 and seven in 2011 was unsatisfactory.
He said that while luck had played a part in the low 2011 toll, with the regional average of 22-24 road deaths annually in the past five years, it was still possible to significantly lower the number of people killed on Northland roads.
"Most crashes are avoidable," he said, emphasising that the motoring public had to set driving standards along with police.
"Motorists have to change their mindset and behaviour to make our roads safer."
Speeding, failure to keep left and failure to wear seatbelts all contributed to increasing risks on the roads. "A number of motorists will still drive drunk and at high speeds," Mr Hodson said.
However, many motorists were supporting the Safer Summer campaign focusing on speed and alcohol and other road policing efforts were also bringing results.
"People are buying into the Safer Summer messages because they can see the reason for the campaign. A change in driving culture is where we are heading," Mr Hodson said.
Meanwhile, national road policing chief Assistant Commissioner Dave Cliff said the 2013 road toll of 254 deaths was the result of many factors including better legislation, enhanced enforcement, safer vehicles and better road design.
He noted that following the November launch of the Safer Summer campaign the lowest December road toll since 1965 has been achieved, with 23 fatalities last month.
"However, while these numbers are welcome news, it is no great cause for celebration," Mr Cliff said.
"We still have hundreds of families dealing with the devastating loss of a loved one from a crash in 2013. I am particularly mindful of the many more coping with a family member who has suffered serious injury, often with lifelong consequences," he said, adding there was no room for complacency.
Police wanted fewer crashes, fatalities and serious injuries this year.
"We will continue to work closely with our partners in the Government's Safe Journeys strategy to produce a safe road system increasingly free of death and serious injury," he said.