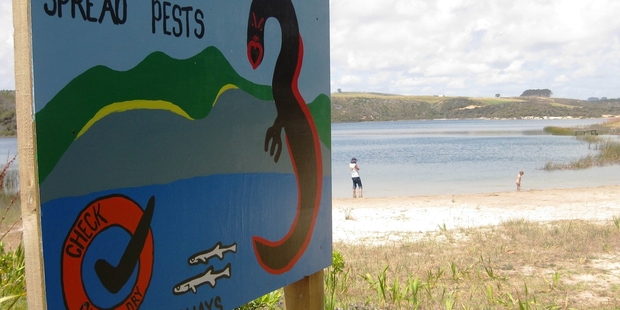 Visitors to Northland's iconic Kai Iwi Lakes are being urged to "check, clean and dry" their boats and other recreational equipment.
Freshwater pests are unwanted in the pristine Kai Iwi Lakes, northwest of Dargaville.
Don McKenzie, Northland Regional Council biosecurity manager, said the popular lakes are a priority area for the "Check Clean Dry" campaign, because of their excellent water quality and present lack of significant freshwater pests.
The lakes are home to a range of endangered plants and animals and are one of the most important recreational areas in Northland, popular for boating, kayaking, swimming, camping, walking and trout fishing.
Before leaving any waterway, people should check items to make sure there is no plant debris attached. Equipment should be cleaned for at least one minute with a 5 per cent solution of biodegradable dishwashing solution then dried before use in another waterway.