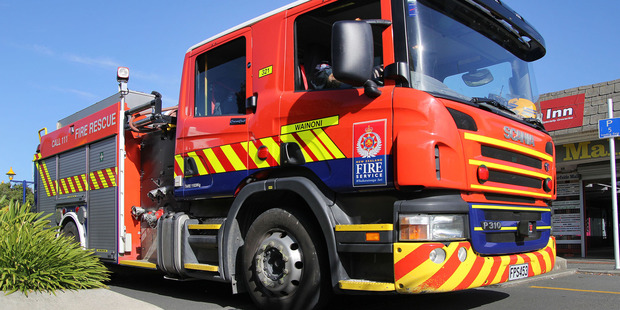 The Kaitaia fire brigade were busy over the weekend and just happened to be in the right place at the right time to tend to an emergency.
The Kaitaia fire brigade did not get to Te Kao in response to an alarm at 5.30pm on Sunday but was in the right place at the right time to deal with another emergency.
One appliance and the tanker from Kaitaia were turned back by the Houhora brigade, which reached Te Kao first, and was unable to find the reported fire.
As the Kaitaia vehicles were turning around at Ngataki, however, they were waved down by tourists who reported a road accident.
A Nissan had crashed at the junction of Ngataki Rd and the state highway. The firefighters removed the roof to extricate the elderly male driver, who was the only occupant. His injuries were described as minor to moderate.
At 1.45am yesterday, two appliances and the tanker responded to another alarm. Kaitaia station officer Ross Beddows said it was initially feared that a house in the He Korowai Trust development in Kohuhu St was ablaze, but it was actually a pampas windbreak at the rear of the subdivision.
The fire was well involved by the time the appliances arrived, the crews using multiple deliveries and foam to extinguish about 20 metres of pampas, which was close to a couple of houses.
"Excellent work was done to stop the spread of the fire and, although some fence battens were scorched, the farm gates and fences were saved," Mr Beddows said.
"Like all pampas fires it was a dirty, itchy job, and one that we could have done without at that time of the morning. We were there for well over an hour."
With no immediate supply available, water was ferried from the nearest hydrant, near the Northerner.
"There is no doubt that the fire was deliberately lit ... it is worrying that someone set this fire in such close proximity to the houses there," Mr Beddows said.
Police had been notified.