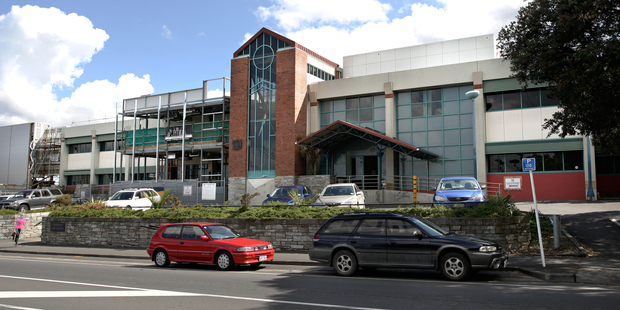 Ricky Rongomau Kaka didn't go to jail for attacking a man with a chainsaw during drinks because his actions were provoked by the victim's verbal abuse.
The 31-year-old appeared for sentencing in Whangarei District Court this week after earlier pleading guilty to one charge of wounding with reckless disregard, one of threatening to kill and another of possession of a weapon.
Judge John McDonald said Kaka was drinking with his partner, her two brothers and the victim at a house on Morningside about 7pm on May 10 this year.
The victim made a number of comments which Kaka took exception to.
About 9pm, Kaka got up, went to his car, picked up a work chainsaw and started it up and walked towards the victim.
His family tried to calm him down but he refused.
Kaka then yelled he would kill the victim, who then ran inside the house and locked the door.
The chainsaw-wielding man tried to open the door while still holding on to the machine.
The judge said for reasons unexplained to court, the victim walked towards Kaka and attempted to wrestle the chainsaw off him.
In the short tussle, the chainsaw dropped by the victim's head and shoulder and he suffered moderately serious injuries.
Kaka told police he used the chainsaw in self defence.
Judge McDonald said that argument would never have worked because it was Kaka who initially walked towards the victim, who then retreated.
Kaka could have walked, ran or driven away but chose to use the lethal weapon.
Crown prosecutor Moana Jarman-Taylor said it was the second time in the past year that Kaka had brandished his work tool.
He'd also used a chainsaw during an emotionally charged situation in January this year.
Kaka had been assessed as a medium to high risk to others, she said.
Defence lawyer Chris Muston said Kaka attempted a restorative justice programme and was willing to pay $750 as emotional harm reparation.
Judge McDonald said it was an unusual case and people who deliberately started a chainsaw and attacked others should expect to go to jail.
The fact that Kaka didn't deliberately do that saved him from going to jail.
He ordered that Kaka serve 10 months home detention and to pay $750 as emotional harm reparation to the victim.