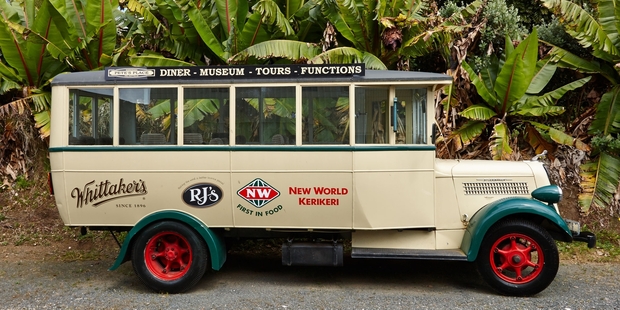 The entire contents of one of Northland's top museums will go under the hammer tomorrow.
Pete's Pioneer and Transport Museum, on Kerikeri Rd, closed down at the end of September after nine years of showcasing Bay of Islands history.
It was founded by Pete and Cecelia O'Dell and run by volunteers as a charitable trust, but income from entry fees, a cafe and meeting venue was no longer paying the bills.
The museum was also hit by break-ins earlier this year.
Tomorrow's 450-lot auction features 40 vintage and classic cars, British motorcycles and colonial-era collectibles, including the contents of a schoolhouse, blacksmith's foundry and grocery store.
Neil Campbell of Webb's auction house said it was rare for an entire museum to go under the hammer at once. The last one was about eight years ago when the Wagner Museum, also in Northland, closed down.
Mr Campbell said some of the cars and motorcycles were of world-class rarity, while the pioneer collection formed a snapshot of how New Zealand used to be.
The auction would start at noon and run until about 5.30pm. The Lions would put on a sausage sizzle to keep buyers from going hungry.
Interest was high, with people coming from as far away as Dunedin to bid, he said.
The auction will take place on site at 460 Kerikeri Rd, with the final viewing from 10am-4pm today and 9-11.45am tomorrow.
Cars and motorbikes for sale include a 1926 Dodge pick-up, 1929 Sunbeam Model 90, 1936 Studebaker bus, 1966 Norton 650SS, 1910 Sizaire and Naudin, 1968 Trekka, 1958 Nash Metropolitan and 1965 Hillman Imp.